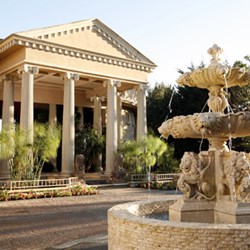 "At Passages, we are working very hard to keep everyone off of illegal drugs and so they can live a healthy and meaningful life." - Pax Prentiss, CEO Passages Addiction Treatment Centers
Malibu, CA (PRWEB) January 15, 2014
Butane hash oil is gaining popularity across the US. The process of smoking concentrated marijuana oil, known as dabbing, was recently reported in the Daily Beast on December 21st. The extremely potent, THC-based substance is known on the street as "honey," "amber," "wax," or "ear wax."
Manufacturers of food products utilize a similar process to make extracts from food products, including removing vitamins from broccoli and/or caffeine from coffee beans. The process uses chemicals which are not new to the food industry, but are often misused by amateurs when creating butane hash oil (BHO). How-to videos on YouTube describing the process are growing in popularity as well.
Amateur manufacturers of BHO have been known to purchase butane from hardware stores, which often contain benzene, a substance that can cause cancer. BHO is known to contain as much as 90% TCH, the active ingredient in marijuana. It is generally smoked using a glass device, which resembles a crack or meth pipe.
"Street drugs are extremely dangerous simply because they are addicting, and you don't know what they were cut with." said Pax Prentiss, CEO of Passages Addiction Treatment Centers. "At Passages, we are working very hard to keep everyone off of illegal drugs and so they can live a healthy and meaningful life."
At Passages Malibu - Addiction Ends Here™
About Passages Malibu & Passages Ventura:
Father and son team Chris and Pax Prentiss founded Passages Malibu in 2001. Its second location, Passages Ventura, first opened its doors in 2009. The two alcohol & drug abuse treatment centers offer an alternative to the 12 step/AA model of addiction treatment by utilizing a holistic program that focuses on the underlying issues of substance dependency, rather than attributing addiction to an incurable disease.
Both Passages Malibu and Passages Ventura accept insurance and each have earned the coveted Joint Commission (JCAHO) accreditation, which has only been given to 6% of the nation's behavioral health treatment programs.
Passages Malibu was named the #1 treatment center in the world by Healthcare Global, one of the "Most Luxurious Places to Dry Out" by Forbes magazine, and the Huffington Post recently acknowledged Passages as a center that "caters to a high-end crowd, with many CEOs, entrepreneurs and high-powered professionals among its clients."
The co-founders are also authors of an acclaimed series of addiction treatment books, including their groundbreaking, flagship title, The Alcoholism & Addiction Cure.
For general inquiries about treatment, contact: 866-233-1753.
For media inquiries, contact:
press(at)passagesmalibu(dot)com