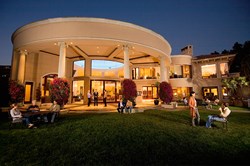 'We maintain the position that marijuana use is not safe and can lead someone to use of other addictive drugs.' - Pax Prentiss, CEO Passages Malibu
Malibu, CA (PRWEB) September 17, 2013
Eric Holder, US Attorney General and head of the Department of Justice announced on August 29th that federal law enforcement agencies will allow states the exercise their rights to enact new laws legalizing marijuana without the threat of prosecution from the federal government.
The announcement reflects a change of prevailing attitudes in the US toward the drug. The states of Washington and Colorado recently voted on laws that will make marijuana legal for recreational use, stepping beyond the 18 other states and Washington D.C. which have passed laws allowing marijuana to be grown, cultivated, and used for medical purposes.
The decision was praised by Senator Patrick Leahy, who recently said, "…the Justice Department should focus on countering and prosecuting violent crime."
"We maintain the position that marijuana use is not safe and can lead someone to use of other addictive drugs," said Pax Prentiss, CEO of Passages Addiction Treatment Centers. "Especially for individuals who have dealt with trauma and have not yet resolved their underlying issues. Alcohol and prescription medications, although legal, are substances that enable people avoid dealing with their pain. The further legalization of marijuana would likely cause similar problems."
At Passages Malibu - Addiction Ends Here™
About Passages Malibu & Passages Ventura:
Father and son team Chris and Pax Prentiss founded Passages Malibu in 2001. Its second location, Passages Ventura, first opened its doors in 2009. The two alcohol and drug abuse treatment centers offer an alternative to the 12 step/AA model of addiction treatment by utilizing a holistic program that focuses on the underlying issues of substance dependency, rather than attributing addiction to an incurable disease.
Both Passages Malibu and Passages Ventura accept insurance and each have earned the coveted Joint Commission (JCAHO) accreditation, which has only been given to 6% of the nation's behavioral health treatment programs.
Passages Malibu was named the #1 treatment center in the world by Healthcare Global, one of the "Most Luxurious Places to Dry Out" by Forbes magazine, and the Huffington Post recently acknowledged Passages as a center that "caters to a high-end crowd, with many CEOs, entrepreneurs and high-powered professionals among its clients."
The co-founders are also authors of an acclaimed series of addiction treatment books, including their groundbreaking, flagship title, The Alcoholism & Addiction Cure.
For general inquiries about treatment, contact: 866-233-1753.
For media inquiries, contact:
press(at)passagesmalibu(dot)com