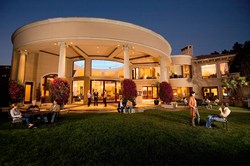 "For individuals who have decided to stop using drugs or alcohol, it's a great time to reflect on the year and look ahead to a brighter future." - Pax Prentiss, CEO Passages Addiction Treatment Centers
Malibu, CA (PRWEB) January 07, 2014
When the New Year comes around the bend, many people take the opportunity to look ahead to changes that they've been putting off during the previous year. In the spirit of turning over a new leaf, Passages Malibu, a healing sanctuary of addiction treatment in coastal Southern California, has issued a list of tips for individuals committed to breaking free of the habits and dependence that may have prevented their full development in the past.
1. Make a pros/cons list: Visualizing the details of your life is a big help in welcoming in changes. It may take more than one pass to fully complete your list, so carry it with you throughout the day.
2. Talk about it: For many people, taboos add fuel to dependency. If you have a friend or family member who can give you honest feedback, you're much more likely to keep the reality of your current situation in clear perspective.
3. Don't beat yourself up: Understand that changes come slowly sometime, but that it all begins with a decision to live differently. If you have made that decision, there's no reason to make things harder on yourself by engaging in damaging self-talk.
4. Stick with it: Studies have shown that it can take 21 days for new behavior to become a positive habit. After 6 months of changes, positive habits can become part of your personality. Allow yourself time to develop, but understand that change only comes by committing to it.
"We welcome clients that are seeking treatment at Passages around the New Year," said Pax Prentiss, CEO of Passages Addiction Treatment Centers. "For individuals who have decided to stop using drugs or alcohol, it's a great time to reflect on the year and look ahead to a brighter future."
At Passages Malibu - Addiction Ends Here™
About Passages Malibu & Passages Ventura:
Father and son team Chris and Pax Prentiss founded Passages Malibu in 2001. Its second location, Passages Ventura, first opened its doors in 2009. The two drug & alcohol abuse treatment centers offer an alternative to the 12 step/AA model of addiction treatment by utilizing a holistic program that focuses on the underlying issues of substance dependency, rather than attributing addiction to an incurable disease.
Both Passages Malibu and Passages Ventura accept insurance and each have earned the coveted Joint Commission (JCAHO) accreditation, which has only been given to 6% of the nation's behavioral health treatment programs.
Passages Malibu was named the #1 treatment center in the world by Healthcare Global, one of the "Most Luxurious Places to Dry Out" by Forbes magazine, and the Huffington Post recently acknowledged Passages as a center that "caters to a high-end crowd, with many CEOs, entrepreneurs and high-powered professionals among its clients."
The co-founders are also authors of an acclaimed series of addiction treatment books, including their groundbreaking, flagship title, The Alcoholism & Addiction Cure.
For general inquiries about treatment, contact: 866-233-1753.
For media inquiries, contact:
press(at)passagesmalibu(dot)com