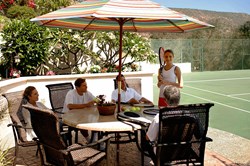 Malibu, CA (PRWEB) December 04, 2013
My Fox Atlanta reported on November 12th on a new collaborative effort between The American Association of Poison Control Centers and Scholastic, the educational book publisher, to raise awareness about 'tweens' misusing over-the-counter medication.
Overdoses and related abuse of over-the-counter (OTC) substances sends as many as 58,000 young people to emergency rooms across the US each year. According to Scholastic, poison centers managed over 260,000 cases of medication exposure among children ages 6 to 19 in 2011. 143,000 of those cases involved medication misuse.
Georgia Poison Control Center Director Dr. Gaylord Lopez recommended keeping all medication, not just prescription medication, out of reach.
Scholastic published a series of PDF instructional brochures intended to provide meaningful steps for parents regarding over-the-counter dosage guidelines and well as a "medicine action plan" to prevent misuse of OTC medication.
"Self-medication awareness is something that should be taught from an early age," said Pax Prentiss, CEO of Passages Addiction Treatment Centers. "We've noticed that individuals who tend to self-medicate often run into addictive behavior issues down the road. Much of the treatment we provide at Passages is aimed at healing the underlying issues associated with this kind of behavior."
Additional information and educational materials on the Scholastic OTC literacy program is available for free on their website.
At Passages Malibu - Addiction Ends Here™
About Passages Malibu & Passages Ventura:
Father and son team Chris and Pax Prentiss founded Passages Malibu in 2001. Its second location, Passages Ventura, first opened its doors in 2009. The two drug, alcohol, and prescription medication abuse treatment centers offer an alternative to the 12 step/AA model of addiction treatment by utilizing a holistic program that focuses on the underlying issues of substance dependency, rather than attributing addiction to an incurable disease.
Both Passages Malibu and Passages Ventura accept insurance and each have earned the coveted Joint Commission (JCAHO) accreditation, which has only been given to 6% of the nation's behavioral health treatment programs.
Passages Malibu was named the #1 treatment center in the world by Healthcare Global, one of the "Most Luxurious Places to Dry Out" by Forbes magazine, and the Huffington Post recently acknowledged Passages as a center that "caters to a high-end crowd, with many CEOs, entrepreneurs and high-powered professionals among its clients."
The co-founders are also authors of an acclaimed series of addiction treatment books, including their groundbreaking, flagship title, The Alcoholism & Addiction Cure.
For general inquiries about treatment, contact: 866-233-1753.
For media inquiries, contact:
press(at)passagesmalibu(dot)com