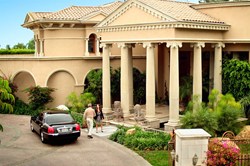 We've found that underlying issues, often resulting from trauma, are one of four leading contributors to addictive behavior and substance dependence.- Pax Prentiss, CEO Passages Addiction Treatment Center
Malibu, CA (PRWEB) August 06, 2013
In the June 2013 edition of Alcoholism: Clinical and Experimental Research, a team of researchers contributed a paper that studied the connection between childhood trauma and alcohol dependency, later in life. The team compared two groups of men and women, the first who at one time had sought treatment for alcohol dependency and another group who had not.
The research discovered that not only was childhood trauma, abuse, or neglect significantly more pronounced in men and women who were seeking help for alcohol abuse, but that the intensity of their drinking issues were correlated directly with the intensity of their childhood trauma. The group who suffered more emotional abuse and neglect during childhood, also reported higher levels of anxiety, depression, and/or anger.
The findings suggest that genetics alone are not enough to explain vulnerability to alcohol dependency. The study also reported a connection with survivors of childhood trauma and impulsive behavior. The conclusions clearly support alternative treatment options championed by more progressive treatment centers, which have in the past been resisted by disease-model-based clinical treatment methods.
"At Passages, we've devoted decades of combined experience in addiction treatment toward helping our clients understand and heal the root of their addictive behavior," said Pax Prentiss, CEO of Passages Addiction Treatment Centers. "During that experience, we've found that underlying issues, often resulting from trauma, are one of four leading contributors to addictive behavior and substance dependence. We also offer our clients assistance with chemical imbalances, their ability to cope with extreme life pressure, and/or working through beliefs about themselves that aren't true, which may be holding up their personal development. We've helped thousands of people sort through these issues and heal their addictions. It's encouraging to see scientific research validating our work."
At Passages Malibu - Addiction Ends Here™
About Passages Malibu & Passages Ventura:
Father and son team Chris and Pax Prentiss founded Passages Malibu in 2001. Its second location, Passages Ventura, first opened its doors in 2009. The two drug & alcohol abuse treatment centers offer an alternative to the 12 step/AA model of addiction treatment by utilizing a holistic program that focuses on the underlying issues of substance dependency, rather than attributing addiction to an incurable disease.
Both Passages Malibu and Passages Ventura accept insurance and each have earned the coveted Joint Commission (JCAHO) accreditation, which has only been given to 6% of the nation's behavioral health treatment programs.
Passages Malibu was named the #1 treatment center in the world by Healthcare Global, one of the "Most Luxurious Places to Dry Out" by Forbes magazine, and the Huffington Post recently acknowledged Passages as a center that "caters to a high-end crowd, with many CEOs, entrepreneurs and high-powered professionals among its clients."
The co-founders are also authors of an acclaimed series of addiction treatment books, including their groundbreaking, flagship title, The Alcoholism & Addiction Cure.
For general inquiries about treatment, contact: 866-233-1753.
For media inquiries, contact:
press(at)passagesmalibu(dot)com