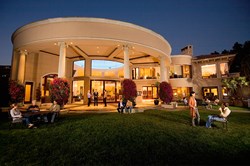 For individuals who have suffered traumatic experiences, narcotic and opiate painkillers can be particularly difficult to manage. - Pax Prentiss, CEO of Passages Addiction Treatment Centers
Malibu, CA (PRWEB) October 29, 2013
Following a September 19th report by CBS News, Congressional leaders planned to meet on October 10th to discuss the overmedicating of returning US service people. A records request by CBS News revealed VA data that showed narcotics prescriptions to have jumped 259% over the past 11 years, while the number of patients treated by the VA was only up 29%.
Additional data revealed that veterans are dying of accidental narcotic overdoses at a 33% higher rate than non-veterans. Prescription medication overdoses continues to be an issue for the US civilian population as well.
It was the story of five-tour Army veteran Scott McDonald, who accidentally overdosed on Percocet after returning from Iraq and Afghanistan that spurred the upcoming investigation. McDonald was prescribed eight pain and psychiatric medications by VA doctors in Columbus, Ohio after complaining of chronic back pain.
"For individuals who have suffered traumatic experiences, narcotic and opiate painkillers can be particularly difficult to manage," said Pax Prentiss, CEO of Passages Addiction Treatment Centers. "In general, individuals with post-traumatic stress are especially vulnerable to substance dependency and addiction. Our treatment methods heal many forms of trauma, so our clients can get back to their lives, fully recovered."
At Passages Malibu - Addiction Ends Here™
About Passages Malibu & Passages Ventura:
Father and son team Chris and Pax Prentiss founded Passages Malibu in 2001. Its second location, Passages Ventura, first opened its doors in 2009. The two drug, alcohol, and prescription medication abuse treatment centers offer an alternative to the 12 step/AA model of addiction treatment by utilizing a holistic program that focuses on the underlying issues of substance dependency, rather than attributing addiction to an incurable disease.
Both Passages Malibu and Passages Ventura accept insurance and each have earned the coveted Joint Commission (JCAHO) accreditation, which has only been given to 6% of the nation's behavioral health treatment programs.
Passages Malibu was named the #1 treatment center in the world by Healthcare Global, one of the "Most Luxurious Places to Dry Out" by Forbes magazine, and the Huffington Post recently acknowledged Passages as a center that "caters to a high-end crowd, with many CEOs, entrepreneurs and high-powered professionals among its clients."
The co-founders are also authors of an acclaimed series of addiction treatment books, including their groundbreaking, flagship title, The Alcoholism & Addiction Cure.
For general inquiries about treatment, contact: 866-233-1753.
For media inquiries, contact:
press(at)passagesmalibu(dot)com