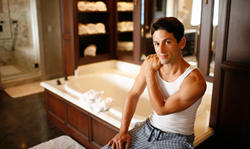 "In our experience, prescription medication can lead to dependency if an individual has not yet resolved traumatic events from their past." - Pax Prentiss, CEO of Passages Addiction Treatment Centers
Malibu, CA (PRWEB) March 04, 2014
On February 21st, the Department of Defense issued a healthcare report on efforts needed to be taken to reduce accidental overdose, death, and other unanticipated side effects associated with prescription medication use by individuals returning from military service.
The so-called Wounded Warrior report noted that in 2010, almost one thousand troops received medical care following overdoses. The report also noted that one in four veterans take some form of pain management medication.
The Army closely monitors the dispensing of prescription medication, but the Navy's threshold for prescription monitoring is only crossed if a sailor is prescribed five controlled substances.
Due to high incidences of Post Traumatic Stress Disorder, combat veterans are considered a high-risk population, with respect to prescription painkiller misuse. The report indicated that numerous programs have been launched across various branches of the military, over the duration of the wars in Afghanistan and Iraq, with little evident success.
"In our experience, prescription medication can lead to dependency if an individual has not yet resolved traumatic events from their past," said Pax Prentiss, CEO of Passages Addiction Treatment Centers. "Our treatment team has found success helping our clients return to their lives without the need for drugs or alcohol."
The report recommended that the Pentagon pursue prescription drug take-back programs, similar to the efforts that local and federal law enforcement agencies have organized.
At Passages Malibu - Addiction Ends Here™
About Passages Malibu & Passages Ventura:
Father and son team Chris and Pax Prentiss founded Passages Malibu in 2001. Its second location, Passages Ventura, first opened its doors in 2009. The two drug, alcohol, or prescription medication abuse treatment centers offer an alternative to the 12 step/AA model of addiction treatment by utilizing a holistic program that focuses on the underlying issues of substance dependency, rather than attributing addiction to an incurable disease.
Both Passages Malibu and Passages Ventura accept insurance and each have earned the coveted Joint Commission (JCAHO) accreditation, which has only been given to 6% of the nation's behavioral health treatment programs.
Passages Malibu was named the #1 treatment center in the world by Healthcare Global, one of the "Most Luxurious Places to Dry Out" by Forbes magazine, and the Huffington Post recently acknowledged Passages as a center that "caters to a high-end crowd, with many CEOs, entrepreneurs and high-powered professionals among its clients."
The co-founders are also authors of an acclaimed series of addiction treatment books, including their groundbreaking, flagship title, The Alcoholism & Addiction Cure.
For general inquiries about treatment, contact: 866-233-1753.
For media inquiries, contact:
press(at)passagesmalibu(dot)com