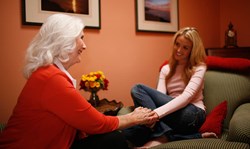 At Passages, our clinical experience has shown that individuals dealing with unresolved trauma are particularly at risk for dependency. - Pax Prentiss, CEO Passages Addiction Treatment Center
Malibu, CA (PRWEB) January 28, 2014
The Food and Drug Administration (FDA) recently approved the sale of Zohydro ER, an extended release version of hydrocodone developed and manufactured by Zogenix.
Following that approval, on December 12th 2013, attorneys general from 27 states and the US territory of Guam issued a letter, asking the FDA to reconsider its green light of the drug. A panel hired by the FDA voted 11-2 against approving Zohydro, one year prior, citing its potential for addiction.
Zohydro is five to 10 times more potent than OxyContin and other hydrocodone medications.
"Prescription medication can be just as habit-forming as illegal drugs," said Pax Prentiss, CEO of Passages Addiction Treatment Centers. "At Passages, our clinical experience has shown that individuals dealing with unresolved trauma are particularly at risk for dependency."
Kentucky attorney general Jack Conway was especially vocal in his opposition, as his state has seen significant addiction issues with OxyContin and other opiates.
"The approval of this very potent drug is troubling because, unlike extended-release opioids containing abuse-deterrent properties, there is nothing that would prevent someone from easily crushing or injecting Zohydro ER to get high," Conway said.
The FDA's approval of Zohydro was for "daily long-term treatment for which other options were inadequate." OxyContin abuse reached such a level of concern in the US that Purdue Pharma changed the way it was produced, in an effort to curtail the possibility of snorting or injecting the drug.
At Passages Malibu - Addiction Ends Here™
About Passages Malibu & Passages Ventura:
Father and son team Chris and Pax Prentiss founded Passages Malibu in 2001. Its second location, Passages Ventura, first opened its doors in 2009. The two drug, alcohol, & prescription medication abuse treatment centers offer an alternative to the 12 step/AA model of addiction treatment by utilizing a holistic program that focuses on the underlying issues of substance dependency, rather than attributing addiction to an incurable disease.
Both Passages Malibu and Passages Ventura accept insurance and each have earned the coveted Joint Commission (JCAHO) accreditation, which has only been given to 6% of the nation's behavioral health treatment programs.
Passages Malibu was named the #1 treatment center in the world by Healthcare Global, one of the "Most Luxurious Places to Dry Out" by Forbes magazine, and the Huffington Post recently acknowledged Passages as a center that "caters to a high-end crowd, with many CEOs, entrepreneurs and high-powered professionals among its clients."
The co-founders are also authors of an acclaimed series of addiction treatment books, including their groundbreaking, flagship title, The Alcoholism & Addiction Cure.
For general inquiries about treatment, contact: 866-233-1753.
For media inquiries, contact:
press(at)passagesmalibu(dot)com