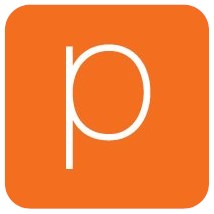 We are excited to have a talented team with proven track record of success.
Los Angeles, CA (PRWEB) September 19, 2013
Passenger, a leader in the online community technology and services industry, committed to helping the world's leading brands connect with their customers to glean insights and foster innovation, today announced the promotion of Jodie Brinkerhoff and a series of new positions. The announcement is a reflection Passenger's dedication to its people and commitment to support the growing interest in online and mobile communities.
Jodie Brinkerhoff is promoted to Senior Vice President of Sales and Client Service. Brinkerhoff joined Passenger in 2010 and has helped define Passenger's strategic direction, ensuring a strong focus on customer service delivery and exceeding customer requirements during her tenure. As SVP, she will continue to focus on client satisfaction, while adding new customer growth and revenue performance to her responsibilities at Passenger.
Brinkerhoff has more than 15 years of agency and client-side relationship management, marketing and research experience working for Harris Interactive, Mintel International and MBNA America (now Bank of America). She is a graduate of the University of San Francisco's McLaren School of Business where she earned a MBA in marketing and of Loyola University Maryland where she earned a BA in communications.
Passenger expands sales team with strategic hires:
Mike Vandall joins Passenger as Director, Client Development. Vandall has spent the past 10 years helping enterprise customers engage employees, customers and partners through learning, innovation and marketing processes. Vandall joins Passenger from GybeTech, Inc., a consultancy helping start-ups with go-to-market strategies. His more than 20 year career also includes executive & leadership roles at RedVector, Nortel Networks, and Spigit.
Mark Daniel joins Passenger as Director, Client Development. Daniel joins Passenger from Kantar Media, a provider of strategic advertising intelligence to global brands, advertising agencies and media properties. Daniel, who has also worked at Communispace and Office Media WSJ, joins Passenger with deep community experience and strengthens the company's client-centric and consultative position.
"We congratulate Jodie on this well-deserved promotion. She has done a terrific job managing and growing our relationships with our long-standing and new customers. Her commitment to building successful community programs is unyielding. With the addition of Mike and Mark, our national sales team is strong and positions us well to grow the business during these exciting times for our product and services," said Thomas Finkle, Passenger CEO and Member of the Board. "We are excited to have a talented team with proven track record of success."
About Passenger
Passenger communities enable the world's leading brands to connect, create and communicate with key stakeholders online, on mobile and on social networks. Passenger combines industry-leading technology with expert community management and engagement services to allow your brand to connect in real-time with your community to inform research, product development, and marketing decisions. In addition, all of the data collected from the social brand intelligence platform is warehoused in a single database with robust analytic capabilities, which provides a holistic view of your social brand community, and actionable, member-driven insights. For more information, visit http://www.thinkpassenger.com.