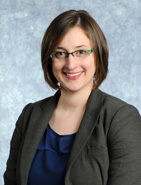 Cleveland, Ohio (PRWEB) November 24, 2014
In CHAMPS Patient Experience's most recent blog post, Passion and Purpose are Key to PX Leadership Development, Sarah Fay shares her thoughts on the topic.
As a patient experience consultant, Fay is part of a team that works with staff at every level within a healthcare organization. From front-line staff to executives, CHAMPS Patient Experience's presentations drive home the fact that employees can be leaders wherever they fall on the corporate ladder.
CHAMPS Patient Experience teaches this approach to clients across the country because their mission is to ignite passion and purpose throughout healthcare to inspire and sustain a culture of empathy, service and respect. They strive to inspire and motivate their audiences to make a difference with every interaction throughout their day, and sometimes even remind them why they got into healthcare in the first place.
Along with a number of other factors, CHAMPS looks to formal evaluations, verbal feedback and client testimonials to assess the effectiveness of their presentations. CHAMPS wants to be sure the audience is "getting it" and what they said made a difference. The feedback they receive is helpful to them and can often be very touching. For example, client testimonials from:

Employees who were once afraid to speak in public expressing a new sense of confidence.
Staff members who start looking at their jobs with a stronger sense of purpose.
Managers who see their teams become newly inspired and attuned with their emotions.
These testimonials confirm CHAMPS Patient Experience is effectively delivering their message. They are igniting passion and purpose throughout healthcare, and leaders – at every level - are feeling equipped with the skills to keep it going.
Fay closes her blog by asking readers how they ignite passion and purpose within their healthcare environment.
To learn more about the CHAMPS Patient Experience blog, PX Perspective, visit http://www.pxperspective.com.
###
CHAMPS Patient Experience specialists will partner with you to inspire and sustain a culture of empathy, service and respect by igniting passion and purpose throughout your healthcare organization. Rooted in our services are five essential components. Together, we will create an optimal patient experience by incorporating leadership commitment and development, staff engagement, patient and family involvement, process improvement and sustainability into our customized, outcomes-based services. We believe providing an optimal patient experience not only makes sense intuitively but also leads to improved healthcare outcomes, increased patient loyalty and an enhanced financial position for our clients. Our specialists, who work in partnership with Carol Santalucia, a nationally-recognized leader with more than 30 years of expertise, provide outcomes-based services designed to create an optimal patient experience. CHAMPS is honored to be named as one of The Cleveland Plain Dealer's Top Workplaces in 2014 and to ERC's Northcoast99 List in 2003, 2004, 2010, 2012 and 2014. To learn more, visit http://www.champspatientexperience.com.