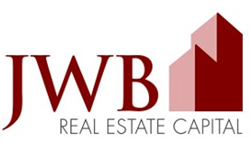 Many people spend a lot of money in the stock market in hopes of earning a consistent return annually although our real estate packages provide guaranteed returns monthly
Little Rock, AR (PRWEB) July 08, 2014
Learning to become a smarter investor in the housing market is now possible thanks to the http://www.jwbrealestatecapital.com company online. A smart passive income program is in place to showcase portfolio building strategies that can improve investor cash flow.
Getting started at a faster pace is one of the unique pluses of the income program now available. The blockade for many people is the huge investments needed to explore, buy and renovate a home that could later be used to earn investment income. The passive income program introduces a new way to invest with little risk.
"Many people spend a lot of money in the stock market in hopes of earning a consistent return annually although our real estate packages provide guaranteed returns monthly," a JWB Real Estate Capital source said.
Getting trained to become a good investor in the housing market can be a hit or a miss for people who are unable to attend top conferences in the U.S. each year. As part of the passive program available, a video guide and quick start training is included for zero cost to interested investors online.
"Investors who can supply an e-mail address gain entry to our package of investing documents that introduce our platform and other ways we've pioneered to earn steady returns," the source added.
The JWB Real Estate Capital website is now a source of daily content that provides new investors with opportunities to learn the turnkey rental homes industry. A blog positioned at http://jwbrealestatecapital.com/blog is filled with quality content that is written by experienced company staff members.
About JWBRealEstateCapital.com
The JWBRealEstateCapital.com company creates wealth for its hundreds of clients in the United States by organizing its network of rental properties to earn monthly revenues. The company upgrades its training staff continuously to make sure new information is presented to clients. The JWBRealEstateCapital.com company has taken advantage of press and praise from top outlets in the news media this year that have showcased the company investment platforms to a wider range of investors.