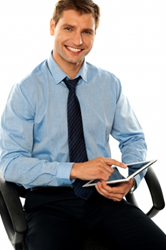 A lot of good information has been placed into our passive investor guide and is meant to introduce investment property sales and management to new investors
Cleveland, OH (PRWEB) September 08, 2014
The reports of market rebounds in many U.S. states in the housing market is creating new interest in turnkey homes for sale. The JWB group has released its passive guide to real estate investing that can be downloaded at no cost from its homepage at http://jwbrealestatecapital.com.
The guide is available to help new investors find the best ways to diversify into the rental market in top performing areas. One of the benefits of the turnkey approach that is taken by JWB is the ability to invest in homes that are professionally managed in order to grow wealth for investors.
"A lot of good information has been placed into our passive investor guide and is meant to introduce investment property sales and management to new investors," said a JWB rep.
The JWB company now manages more than 200 homes in the state of Florida that have been renovated and sold to investors inside of its client network in the U.S. This approach has helped to create a majority of the content that exists in the information now available to download on the front page of the JWB website.
"Investing into turnkey homes is one way that men and women can build wealth outside of the stock market," the rep added.
The JWB Real Estate Capital company has added new pages to its blog located at http://jwbrealestatecapital.com/blog to help visitors to its website find more information. Industry news, investing tips and general business knowledge is now provided to investors free of charge online.
About JWBRealEstateCapital.com
The JWBRealEstateCapital.com company allows the public a simple research method for real estate training from its portal on the Internet. The JWB company has grown over the past several years to become one of the most respected resources for turnkey property information. The JWBRealEstateCapital.com company currently owns and manages hundreds of homes for investing clients in the state of Florida.