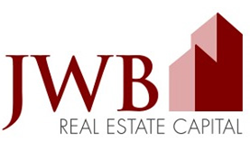 We choose to conduct our investing operations in one of the largest real estate markets in the USA to provide immediate sources of revenue for investing clients of all income backgrounds
Mobile, AL (PRWEB) December 10, 2014
Investors who enjoy earning income that is separate from a full-time job will now have the opportunity to review a new guide online through the JWB company website. A 2015 passive investor guide at http://jwbrealestatecapital.com is now offered to all visitors of the company website to provide information about new income streams available next year.
The textual content that is now supplied in the informative guide highlights the new changes to the JWB investing model. The supply of turnkey homes that are now available for property investors to buy includes several types of properties that are now positioned in additional locations throughout the city of Jacksonville, FL.
"We choose to conduct our investing operations in one of the largest real estate markets in the USA to provide immediate sources of revenue for investing clients of all income backgrounds," one JWB Real Estate Capital source said.
The passive investors who plan to review the guide available for free download through next year will also have access to new streaming video content that has been prepared. More posts on the company website blog section at http://jwbrealestatecapital.com/blog include informative content delivered in audiovisual form.
"Our approach to investing in the housing marketing is creating income for our clients around the country and we continue to expand annually," said the source.
The JWB Real Estate Capital company has increased the size of its staff to provide faster response times to investors this year. Along with a revised service staff accessible by phone, virtual access to staff members is now provided on each page of the website to reduce delays in distributing real estate information.
About JWBRealEstateCapital.com
The JWBRealEstateCapital.com company has opened its web based portal to introduce property investors to the programs and services available this year. The company revises its content and videos that are published to help promote quality content for investing clients. The JWBRealEstateCapital.com company has taken steps to improve interactions with clients this year by increasing its customer relations staff who are now accessible online or by phone.