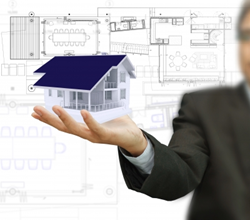 The downloads and other content that someone can access using our website are accurate sources of information for the housing industry that new investors will appreciate
Orlando, FL (PRWEB) September 05, 2014
Opportunities to improve personal wealth through investments have increased in the U.S. in the past several years, according to new financial research. The JWB company has created a new passive investor guide that is now offered for download for free at http://jwbrealestatecapital.com.
The guide now available is one source that can be used to help train a new investor about the various ways to build wealth through real estate in the U.S. The JWB company is one of the premier providers of turnkey investment properties and is now explaining this investing approach in its guides.
"The downloads and other content that someone can access using our website are accurate sources of information for the housing industry that new investors will appreciate," said a JWB company source.
The real estate investing programs that JWB now offers as part of its initial training can be scheduled after someone reviews the information in the new guide available. One benefit that adults who browse the guide will receive is the introduction to turnkey investing that is showcased.
"We provide investment opportunities to men and women in any state in the U.S. to help these investors take advantage of growing markets in real estate," said the source.
The JWB Real Estate Capital website has recently been updated to include a virtual contact system. Company staff now offers information in real time through a digital portal. This new method of information delivery combined with the downloadable information is expected to educate more investors this year.
About JWBRealEstateCapital.com
The JWBRealEstateCapital.com company has launched its training guides and educational sessions on its homepage this year to provide investors with the knowledge needed to be successful in the housing market. The JWBRealEstateCapital.com company has maintained its investing network over the past several years by diversifying into different markets in effort to help its client base to increase wealth through passive sources in the U.S.