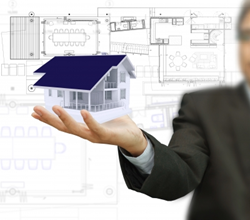 Passive investment resources in the U.S. do include real estate and our guide is helping retirees and other clients to benefit from these income types
San Diego, CA (PRWEB) September 21, 2014
Learning to invest in the real estate market with an IRA account is now possible through the JWB website online. A new passive real estate guide is available for holders of retirement accounts to access at http://www.jwbrealestatecapital.com.
The available guide is offered to any visitor of the JWB website who has a direct interest in buying real estate using retirement funds. The guide explains a large portion of the procedures needed to complete a successful sale. Men and women who utilize the guide also have an option to schedule complimentary sessions to expand on the information offered.
"Passive investment resources in the U.S. do include real estate and our guide is helping retirees and other clients to benefit from these income types," said one JWB group rep.
The market for rental homes in the U.S. has helped some groups of investors to find new sources of income. The slowdowns reported in some states for home sales has created new interest in the investment property model. The JWB company is now a leader in providing resources for turnkey investments in Florida.
"Investors who download our guides or retrieve information through our website can find a lot of new content that is useful in the housing industry," said the rep.
The JWB Real Estate Capital website has been revamped this year with different videos, audio content and guides that are offered for access using any Internet connection. The company now helps investing clients in 10 countries to successfully invest in properties that are setup for monthly cash returns.
About JWBRealEstateCapital.com
The JWBRealEstateCapital.com company supplies investing resources for the average person in the real estate market through its website. The company supply of homes that are used as rentals helps to build income for clients in the U.S. and in 10 countries. The JWBRealEstateCapital.com company has built accessible programs that any person can utilize when building an investment business in any city in the U.S.