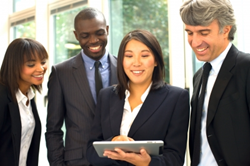 The profit differences between a newer rental home and an older rental home are usually substantial and we're at the forefront of profit building this year
Atlanta, GA (PRWEB) January 18, 2015
One drawback that real estate investors can find in the housing market when considering investments is the age of some properties. The JWB company is now showcasing an update to its passive real estate program in the U.S. by including new construction homes as investment options this year at http://www.jwbrealestatecapital.com.
The recently built houses that are available for use as a residual investment property now offer more value compared to a house that is older than 25 years and has been renovated. Because some renters prefer to have a more modern look to a home, the JWB company is providing new houses for sale to its investment clients.
"The profit differences between a newer rental home and an older rental home are usually substantial and we're at the forefront of profit building this year," said a JWB Group rep.
The beginner program for real estate investors created and managed by the JWB company continues to provide one of the easiest entries into the housing industry for average investors. Instead of limiting the investment opportunities to only experienced individuals, the new program provides beginners with a fast track rental property purchase solution.
"We have investing clients in most parts of the U.S. who earn residual income through rentals due to our successful management approach," said the rep.
The JWB Real Estate Capital website now features more investing content located in the blog section at http://www.jwbrealestatecapital.com/blog this year. New IRA, 401K and 1031 information can be accessed by investors nationally who are researching these topics on the web.
About JWBRealEstateCapital.com
The JWBRealEstateCapital.com company offers investment strategies to men and women who have plans to enter the housing industry. The company provides alternatives to flipping homes or leveraging owner financing through its turnkey network. The JWBRealEstateCapital.com company revises its income generating programs each quarter of the year to continue offering returns as high as 12% each year to its investing clients.