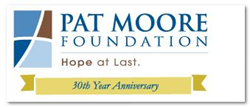 With the changes in selling heroin at a lower price and how it's manufactured, we are seeing a 75% increase in usage over the last ten years.
Costa Mesa, California (PRWEB) February 25, 2014
Since the recent death of the famous actor Philip Seymour Hoffman, there's been a significant spike in attention regarding heroin use. It is natural for people to want to make sense of such a tragedy, but unfortunately you can't make sense of addiction. Heroin is a highly addictive drug that takes control over someone, leaving them powerless to their addiction.
Pat Moore Foundation reports seeing a 75% increase in heroin use over the past ten years. To put that into perspective, in 2011 4.3 million Americans ages 12 and up have used heroin at least once in their lives. It's estimated that 23% of people who try heroin become addicted.
"With the changes in selling heroin at a lower price and how it's manufactured, we are seeing a 75% increase in usage over the last ten years," says Chief Executive Officer of Pat Moore Foundation, Phil Allen. "We are also seeing the demographic changing to a younger user with a middle to upper middle-class background."
"It's no longer referred to as simply "using heroin". Now it's "chasing the dragon" or "blue haze," says Allen. "The drug is brought into an area and is sold as high-quality, low-cost heroin. Once the area is "hooked", the dealers drop the quality and raise the price. The price is (in most cases) still half of what it was 20 years ago," he said.
Heroin is highly addictive causing people to use more to gain the high their body craves. A heroin addict starts to build a tolerance each time they use, leading them to engage in extreme behaviors to get their next fix. Heroin addicts start to crave the drug as early as a few hours after they use and will start to experience withdrawal symptoms like restlessness, muscle and bone pain, insomnia, diarrhea and vomiting, cold flashes with goose bumps ("cold turkey"), kicking movements ("kicking the habit"), and other symptoms.
"The drug is being marketed on the street as not as addictive if you snort or smoke heroin rather than inject it," says Allen. "This is not the case because smoking and snorting heroin can actually cause the user to need more product to reach their high. Most users will tell you that after their first or second month they no longer get high, but are staying well."
Pat Moore Foundation has been battling the use of heroin for thirty years and is experienced with helping people "kick" their addiction. Their professional staff is certified and is also involved in their client's own recovery program. Their staff understands the drug addiction rehabilitation process from a perspective that only another drug addict can. Because of this connection, their staff is involved in the client's recovery from the first day. Individuals participating in the heroin detox and opiate addiction treatment programs are in a residential setting and are usually able to participate in counseling and enjoy the company and comfort of their peers.
About Pat Moore Foundation
Pat Moore Foundation is an alcohol and drug treatment center that specializes in treatment programs for heroin, opiates, prescription drugs, methadone, cocaine, alcohol and other substances. For more information about Babbi Anderson or Pat Moore Foundation, visit http://www.PatMooreFoundation.com or call (866) 492-4580.