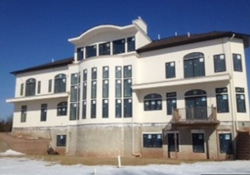 Putting $1 million in deals on the platform at once is ambitious but we've seen increased investor appetite for our deals and are confident that these deals will fill quickly.
Los Angeles, CA (PRWEB) March 20, 2014
In an ambitious undertaking, Patch of Land has made 4 deals worth just over $1 million, available on their real estate crowdfunding platform. Accredited investors have the opportunity to invest in a variety of projects ranging from a high end residential home at 12% to an 18%, short term bridge loan. Each of Patch of Land's deals undergo extensive due diligence and are rigorously reviewed by their team of real estate professionals. Two deals are live and have been fully pre-funded by the company already, and the other two deals are open to pledges and are expected to be pre-funded upon closing.
"We truly strive to bring only the highest quality real estate debt deals to our platform, because we want to give investors the opportunities that crowdfunding promises: investing in private deals that they previously couldn't access," states Co-Founder and CEO, Carlo Tabibi.
With a focus on high yield, asset-backed, short term real estate debt, Patch of Land is positioning itself as the leading real estate crowdfunding platform that syndicates what is known by real estate investors as 'hard money loans'. The 4 deals on the platform are opportunities for accredited investors to diversify their portfolios and get into real estate investing, whether or not they are experienced.
The Executive Team at Patch of Land will be holding a webinar on Friday March 21st at 11:00am PST/2:00pm EST to discuss the new deals with investors. For details and registration, click here.
Patch of Land is crowdfunding asset-backed residential and commercial real estate debt through a unique model of capital formation, a proprietary platform and best-in-class investor/developer relations. Patch of Land partners with developers who are rebuilding communities across America, while offering investors new asset classes and high quality opportunities for portfolio diversification. Patch of Land sources, underwrites, curates and co-invests in these high yield, securitized debt deals. Investors access detailed property and due diligence information, choose investments, and sign documents quickly and completely online. Developers benefit from access to new pools of capital, easy reporting and a pre-funding facility that ensures their projects begin without delay.