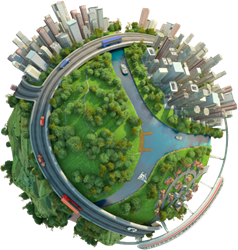 Real estate crowdfunding platforms are paving the way for new and more efficient means of investing into real estate through technology.
Los Angeles, CA (PRWEB) March 31, 2014
Patch of Land is proud to announce that it has brought two advisors into the company: Patrick Gannon, a technology startup advisor and early employee at P2P company, Lending Club, and Daniel Zwirn, a renowned Wall Street hedge fund and private equity manager.
With the addition of such high powered advisors, Patch of Land acquires valuable guidance into target markets as the new company grows. Mr. Gannon brings profound experience in Peer to peer lending and financial technology, while Mr. Zwirn is able to coach and mentor Patch of Land on wall street capital structures. Both men have extensive networks of powerful resources that will be invaluable as Patch of Land works to bridge the gap between the new world of crowdfunding and the established financial industry.
Patrick Gannon is a Partner at Archimedes Labs LLC, a Silicon Valley investment firm. In addition to being an advisor to Patch of Land, Mr. Gannon is an advisor to several startups in the finance and consumer spaces. He is one of the early employees of Lending Club, and has spent 20+ years developing in technology products in the finance industry. Mr. Gannon holds a MBA in Finance and Strategy from The Wharton School of the University of Pennsylvania and a BS in Mathematics with Computer Science from the Massachusetts Institute of Technology.
Daniel Zwirn is Managing Member, Chairman and Chief Investment Officer Arena Investors, LLC and Managing Member of Zwirn Co., LLC. From 2001 through mid-2009, he founded and managed the business of D.B. Zwirn & Co. ("DBZ"), of which he was Managing Partner and Chief Investment Officer. Through December 2003, he also served as Managing Director and Senior Portfolio Manager of the Special Opportunities Group of Highbridge Capital Management. Prior to that, Mr. Zwirn served as Founder/Portfolio Manager of the Special Opportunities Group of MSD Capital, L.P., the private investment firm of Michael Dell. Mr. Zwirn received an M.B.A. from the Harvard Business School in 1998, a B.S. in Economics cum laude, from the University of Pennsylvania's Wharton School of Business in 1993, and a B.A.S in Computer Science, cum laude, from the University of Pennsylvania's Moore School of Electrical Engineering in 1993.
Patch of Land's focus within the real estate crowdfunding space is in crowdlending, where accredited investors are able to invest in real estate debt, in other words, loans on an underlying property, secured by the same. Through its proprietary technology and processes, Patch of Land creates efficiencies in the real estate debt market, and provides access to these investment opportunities through a peer-to-peer crowdlending marketplace. Carlo Tabibi, Patch of Land's CEO says, "The addition of Mr. Gannon and Mr. Zwirn gives our company two very solid pillars from which to continue to build our business with even more focus and momentum in peer to peer lending."
About Patch of Land:
Patch of Land is crowdfunding asset-backed residential and commercial real estate debt through a unique model of capital formation, a proprietary platform and best-in-class investor/developer relations. Patch of Land partners with developers who are rebuilding communities across America, while offering investors new asset classes and high quality opportunities for portfolio diversification. Patch of Land sources, underwrites, curates and co-invests in these high yield, securitized debt deals. Investors access detailed property and due diligence information, choose investments, and sign documents quickly and completely online. Developers benefit from access to new pools of capital, easy reporting and a pre-funding facility that ensures their projects begin without delay.