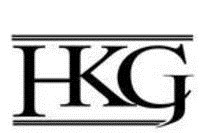 . With patent protection, your creative product or improvement becomes your exclusive property.
Marlton, New Jersey (PRWEB) November 14, 2013
New Jersey Patent Attorney, Stuart M. Goldstein, partner and founding shareholder of the law firm of Hollstein Keating Cattell Johnson & Goldstein PC, has been successful in obtaining the issuance of U.S. Patent No. 8,449,800 from the United States Patent and Trademark Office. This patent's innovative method, invented by Howard Hardwick, President of PLCS, Inc., of Mount Laurel, New Jersey, addresses a real and present need in the industry. Currently, there are means of addressing natural gas and other fluid leakage from low pressure piping up to 2 pounds per square inch (psi) and medium pressure piping up to 60 psi. However, there were relatively few effective methods for high pressure steel piping leak prevention. Hardwick's preventative maintenance method provides the solution. It strengthens the connection between high pressure, in situ piping. It does so simply and effectively. As a result, the chance of catastrophic leaks is greatly reduced, as are the possible consequences of such leaks – extensive loss of property, and serious and sometimes fatal injuries.
Underground steel pipelines carrying gas up to 300 psi are routinely joined together with bolted couplings that have internal rubber seals. These seals are pushed against the surface of the pipe sections as the bolts are tightened, making the gas tight seal on each pipe section. It is imperative that such high pressure piping and their connectors be free of leaks.
Prior to the issuance of this patent, no method existed to prevent pipe sections from pulling out of the couplings that did not impose significant disadvantages and risks. Past measures to strengthen high pressure (up to and in excess of 300 psi) pipe sections at their couplings were reactive; that is, initiated once a leak was discovered. Applying these after the fact measures proved to be impractical, dangerous, time consuming, and very expensive.
Hardwick's method of in situ preventative maintenance of industrial and commerical structures, such as pipes and pipe joints carrying gas under high pressure, is practical and relatively inexpensive. It involves installing an encapsulation mold over a properly functioning, non-leaking coupling or joint interconnecting pipe sections carrying gas in excess of 60 psi. A resin sealant with a tensile strength in excess of 3000 psi fills the mold, so that it circumscribes the coupling and adjacent portions of the pipe sections extending from the coupling, forming a permanent bond to the coupling and pipe sections. The method prevents high pressure pipe connection pullout which could lead to catastrophic failure.
Another industry advantage of Hardwick's invention is that it can be utilized in conjunction with common pipe couplings, as it is not restricted by the type or manufacturer of the pipe coupling used.
Inventor Hardwick has almost 40 years of experience in the natural gas industry. In 1980, he joined PLCS Ltd., as Managing Director (President). Hardwick redesigned all their molds and systems to include every type of pipe and fitting in the gas industry and to make them operator friendly. In 1981, he started the U.S. subsidiary of PLCS. Four years later, the branch became independent under Hardwick's ownership.
It is through Mr. Goldstein's expertise in matters involving a variety of industrial and consumer products as well as equipment and systems within the mechanical, electrical, and marine disciplines that makes him the patent attorney clients like Neith seek out in order to receive patent protection for their creative products and improvements.New Jersey Patent Attorney Stuart Goldstein oversees Hollstein Keating's southern New Jersey office's Intellectual Property Department, specializing in patent and trademark law. Mr. Goldstein's solid background, experience, and technical knowledge in the mechanical, electrical-mechanical, and marine arts began with his B.S. in Marine Engineering from the United States Merchant Marine Academy at Kings Point, New York in 1972.
For six years, he worked as a patent examiner in the U.S. Patent and Trademark Office in Washington, D.C., attaining primary examiner status. Since 1978, he has been registered to practice before the U.S. Patent and Trademark Office as a patent attorney (Registration #22817), handling patent application prosecution and related litigation.
As a New Jersey based patent specialist in the patent field, Mr. Goldstein advises manufacturers, businesses, and individuals on product design, development, and integrity, guiding them efficiently through the complex patent approval process, worldwide. Says Mr. Goldstein, "If it is new and useful, if it can be made, if it has potential value, it should be patented. When you are looking to protect your
original invention or improvement on existing technology, when you are looking to secure intellectual property ownership rights, when you are looking to safeguard future commercial success, the goal is to protect your patent ownership rights. Over the years, I have seen the consequences of not obtaining patent protection, of opportunities lost, and the loss of investment, time, energy, marketing possibilities and ownership. With patent protection, your creative product or improvement becomes your exclusive property. And the rewards that come with it can be enormous."
Mr. Goldstein's representative patent areas include all types of mechanical and electrical products and improvements, methods and systems: for example, construction tools and equipment, cleaning tools and appliances, electrical lighting and switches, household appliances, plumbing and electrical tools, appliances and related equipment, hardware and gardening tools, conveyor systems, automotive products and accessories, vessel and marine-related products and systems, recreational and leisure-related products, and medical devices and appliances.
Among the other recent technical patents that have received patent approval through Mr. Goldstein's professional guidance is the Mobile Tarping System (U.S. Pat. No. 8,544,521) which provides transportable covers for trucks with open top containers. The Protective Cover for an Automated Teller Machine (U.S. Pat. No. 8,469,264) protects the front faces of ATM machines. The Protective Cover for a Mooring Buoy (U.S. Pat. No. 8,414,341) is a product for boaters which protects vessel hulls. The Self-Contained Tool Bolt (U.S. Pat. No. 8,393,841) is a unique connection device with an integrated torque-increasing handle. The Interchangeable Address Signage System (U.S. Pat. No. 8,333,027) provides the homeowner with the versatility to change address numbers and signage designs. The Photo Motion Machine (U.S. Pat. No. 8,244,117) is a system for creating video from high speed digital images. The Child Safety Seat System (U.S. Pat. No. 8,154,395) provides notice to drivers of parked cars of the presence of a child in a car seat. The Camera Integrated Firearm System (U.S. Pat. No. 7,937,880) provides a video and audio account of a weapon's target at the moment the weapon is fired. A quick and easy wire connection is provided in the Electrical Terminal Connector (U.S. Pat. No. 7,931,487). The Retractable Ramp System (U.S. Pat. No. 7,819,619) assists in the loading and unloading of truck containers. The Tool Layout Caddy (U.S. Pat. No. 7,896,157) is a builder's receptacle for storing tools, chalkline, and other items for layout operation. The Environmentally Safe Fluid Washout Container (U.S. Pat. No. 7,735,675) provides for the safe and clean disposal of concrete fluid washout. The Direction and Distance Correcting Golf Putter (U.S. Pat. No. 7,674,186) utilizes an actively compliant beam to greatly assist in maintaining putter face orientation. The Welded Hand Rake (U.S. Pat. No. 7,644,569) provides a welded forked tool constructed with tines specifically welded to the tool backbone so as to prevent and virtually eliminate tine breakage. The Adjustable Mouse Lap Pad (U.S. Pat. No. 7,621,499) is readily adjustable to the user's lap or thigh and has a locking system that secures the adjusted pad in place. The Supercharger Central System (U.S. Pat. No. 7,591,254) is easily installed on the existing crankshaft of a vehicle engine to control the operation of the vehicle's supercharger. The Adjustable Fishing Rod Holder (U.S. Pat. No. 7,559,171) allows a surfcasting fishing rod to be maintained at a variety of pre-selected angles. The Adjustable Depth Fishing Lure (U.S. Pat. No. 7,316,095) is configured to be manually positioned to control usage at pre-selected depths of bodies of water. The Conduit Rack Electrical Junction Box (U.S. Pat. No. 7,022,912) provides for a more efficient installation and use in suspended conduit racks. Invented by a licensed electrician for use within the construction industry, this invention accepts runs of protective conduit in conduit rack systems without interfering with the horizontal run of the conduit. This improvement eliminates the need for bending runs of conduit, saving time, material costs and labor.