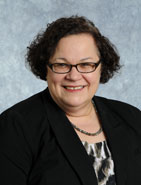 Cleveland, Ohio (PRWEB) September 19, 2014
In CHAMPS Patient Experience's blog post, Introducing The Beryl Institute's Patient Advocacy Community, Carol Santalucia shares her thoughts on the topic.
In August, Santalucia presented as part of The Beryl Institute's virtual conference on patient advocacy.
She kicked off the discussion by providing history of the patient advocacy profession, including the titles and roles associated with professionals doing this work. She then talked about how the patient advocacy community has changed over the years, and continues to evolve every day.
Santalucia so enjoyed this discussion, as she has such respect for this work and its importance. Patient advocates spend their time, energy and passion being a voice for the patient when they need it most. They participate in ethics committees, improvement projects, communication training, interpretive services, crisis management and so much more.
In this era of value-based purchasing, hospitals are becoming more focused on patient experience strategy. With that in mind, she thinks it is critically important that this strategy should include the work of the patient advocacy community. By combining these efforts, hospitals will gain valuable information on the perspective of the patient.
This is one of the reasons Santalucia is so pleased to have aligned a group of patient advocates with The Beryl Institute. This past January the group, formerly known as The Society for Healthcare Consumer Advocacy of the American Hospital Association, became an official part of The Beryl Institute. This has given patient advocates a very supportive "home" with fabulous resources to assist them in their work. It also gives patient experience leaders further exposure to the work of the patient advocacy community.
As she chimed in during last month's virtual conference, she hoped there were patient experience leaders who were able to learn something about this component of our work. Santalucia closes her blog by asking readers if any of them were one of these leaders.
Learn how CHAMPS can help you bridge the gap between PX and patient advocacy.
###
In partnership with Santalucia Group, CHAMPS Patient Experience offers a variety of services to enhance the patient experience. Led by Carol Santalucia, a recognized leader in patient experience with more than 30 years of expertise, CHAMPS offers outcomes-based services designed to create an optimal patient experience. We believe providing an optimal patient experience not only makes sense intuitively but also leads to improved healthcare outcomes, increased patient loyalty and an enhanced financial position for our clients. To learn more about us and our services, visit http://www.champspatientexperience.com.