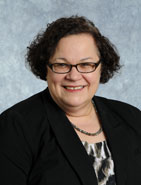 Cleveland, Ohio (PRWEB) August 01, 2014
In CHAMPS Patient Experience's most recent blog post, Creating an Optimal Patient Experience in India, Carol Santalucia shares her thoughts on the topic.
Last week, along with her colleague Anita Woodward, Santalucia had the privilege of speaking to a group of healthcare leaders in India at the India Hospital Management Executive Seminar. As Santalucia prepared for the talk, she was struck by the idea that no matter where you are, it takes the same key ingredients to make your patient experience program work. Creating an optimal patient experience in India is not unlike our work right here in the United States.
The group Santalucia was talking to overseas was particularly interested in the critical components of creating the optimal patient experience. Some of the components we discussed as being critical to the optimal patient experience in India (and anywhere) were:

Engaged and committed leaders
A culture of empathy
Staff who understand their critical role
A partnership with patients and families
A sustainable strategy
Patients' needs are the same no matter where they live. They need to be treated with kindness, courtesy and respect. They need to feel an emotional connection with the people caring for them. They need to know their opinion matters and they are partners with their caregivers.
It was a thrill to share these ideas and engage in a discussion with a group of dedicated leaders who were passionate about patient experience in India, she explains. It is always gratifying to share this passion, but it felt particularly gratifying to find common ground with a group of people living in a foreign land. Santalucia feels lucky to have had the opportunity.
Santalucia closes her blog by asking readers if they have worked in a healthcare setting in another country and if so, what have they found to be universal best practices.
Learn more about CHAMPS' tools for creating a patient-centered culture.
To learn more about the CHAMPS Patient Experience blog, PX Perspective, visit http://www.pxperspective.com.
###
In partnership with Santalucia Group, CHAMPS Patient Experience offers a variety of services to enhance the patient experience. Led by Carol Santalucia, a recognized leader in patient experience with more than 30 years of expertise, CHAMPS offers outcomes-based services designed to create an optimal patient experience. We believe providing an optimal patient experience not only makes sense intuitively but also leads to improved healthcare outcomes, increased patient loyalty and an enhanced financial position for our clients. To learn more about us and our services, visit http://www.champspatientexperience.com.