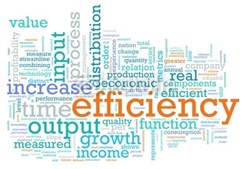 Physical therapy management software allows clinics to submit individual or batch billing to multiple payers for reimbursement turnarounds of days instead of weeks.
Denville, NJ (PRWEB) August 12, 2013
"Numerous patient management software systems are available in the market. But the key is matching the software to the needs of the individual practice now and in the future. The system must make access easy for patients and provide the tools to perform billing and market the clinic," said Chhoda.
HIPAA regulations and the Affordable Care Act make it imperative that therapists implement an EMR. He noted that all practice owners should practice due diligence when reviewing their electronic medical records system options. Waiting until the last minute can result in delays or choosing an inappropriate EMR that won't perform as expected and lead to unnecessary expenses. He offered the following tips for choosing patient management software.
Patient Gateway
Choose a system that includes a comprehensive patient portal for first contact and interaction with patients. The patient portal or gateway is more than a registration tool. It can be used to send appointment and balance reminders, obtain insurance information for verification, and collect pre-visit health information.
The ideal system should offer multiple ways of communicating with clients that includes email, phone, and text and voice messaging for mobile devices. Physical therapy scheduling software provides convenience and accessibility for clients.
Customization
Physical therapy practices have different documentation needs and practice owners should select patient management software specifically designed for therapy clinics that offer customization options. Practice owners should be able to create templates and documents that integrate into the normal workflow.
Demographics
Marketing plays an integral part in the management of any practice and patient management software should have the ability to capture demographic information, visitor and client contact data and referral information. Reports of the system that can gather statistics can be used to plan effective marketing campaigns for specific groups and ascertain the best referral sources.
Coding and Billing Options
Documentation and coding that the payers demand are constantly changing and vary widely among providers. To meet the requirements of different payers, physical therapy software must offer enhanced billing options that facilitate multiple coding methods and options.
Claim Submission Done Electronically
The ability to submit claims electronically is critical in a healthcare system that's limiting services and payments. Physical therapy management software allows clinics to submit individual or batch billing to multiple payers for reimbursement turnarounds of days instead of weeks. Detailed documentation is provided to monitor the status of the claim, while reducing audits, errors and denials.
These tips provide the groundwork from which therapists can launch their search for effective patient management software. Choosing a system simply to meet compliance regulations results in additional costs and frustration with software that doesn't perform as needed. Utilizing Chhoda's new tips, therapists will know what to seek in their software solution for better patient care and greater revenues for the practice.
Chhoda's office can be reached by phone at 201-535-4475. For more information, visit the website at http://www.emrnews.com.
About Nitin Chhoda
Nitin Chhoda PT, DPT is a licensed physical therapist, a certified strength and conditioning specialist and an entrepreneur. He is the author of "Physical Therapy Marketing For The New Economy" and "Marketing for Physical Therapy Clinics" and is a prolific speaker, writer and creator of products and systems to streamline medical billing and coding, electronic medical records, health care practice management and marketing to increase referrals. He has been featured in numerous industry magazines, major radio and broadcast media, and is the founder of Referral Ignition training systems and the annual Private Practice Summit. Chhoda speaks extensively throughout the U.S., Canada and Asia. He is also the creator of the Therapy Newsletter and Clinical Contact, both web-based services to help private practices improve communication with patients, delivery better quality of care and boost patient retention.