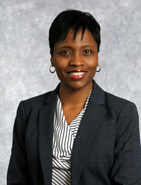 Cleveland, Ohio (PRWEB) July 17, 2014
In CHAMPS Patient Experience's most recent blog post, Don't Get Hung Up on the Patient Satisfaction Score – Celebrate the Emotional Successes Too, Toya Gorley shares her thoughts on the topic.
Gorley certainly understands the importance of the patient satisfaction score and she believes CAHPS have helped bring the patient and family points-of-view to the forefront. She also understands healthcare leaders are working hard to improve the patient experience in their organizations. Too often the fruits of their labor are not reflected in a patient satisfaction score and it can be extremely frustrating! Gorley encourages readers to not get discouraged; celebrate the emotional successes as well as improvements in the scores. Here's what she means…
While visiting a client site recently, Gorley ran into a young lady who participated in CHAMPS Patient Experience's Train-the-Trainer program to teach service recovery classes throughout her organization. The young lady had no prior experience training or public speaking, and Gorley recalled that she was excited about the opportunity to teach. She was also very nervous. Gorley was thrilled to see her a few months later. She told Gorley that her classes were going well. People often stopped her in the halls to ask questions or seek advice about service recovery. "I feel like a movie star!" she exclaimed.
This is a perfect example of an emotional success to celebrate. Gorley is certain you hear stories like this or observe acts of compassion often in your organizations. These examples may seem small, maybe insignificant, but they are not. They are sure signs your efforts are paying off and every bit as important as a positive patient satisfaction score.
Gorley closes her blog by asking readers if they have a story of emotional success like this. These stories inspire, motivate and remind us we are moving in the right direction.
To learn more about the CHAMPS Patient Experience blog, PX Perspective, visit http://www.pxperspective.com.
###
In partnership with Santalucia Group, CHAMPS Patient Experience offers a variety of services to enhance the patient experience. Led by Carol Santalucia, a recognized leader in patient experience with more than 30 years of expertise, CHAMPS offers outcomes-based services designed to create an optimal patient experience. We believe providing an optimal patient experience not only makes sense intuitively but also leads to improved healthcare outcomes, increased patient loyalty and an enhanced financial position for our clients. To learn more about us and our services, visit http://www.champspatientexperience.com.