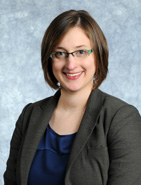 Cleveland, Ohio (PRWEB) October 06, 2014
In CHAMPS Patient Experience's most recent blog post, Don't Miss Our Panel on Patient Navigators, Sarah Fay shares her thoughts on the topic.
Fay looks forward to seeing everyone at the Northeast Ohio Patient Navigation Collaborative's (NEOPNC) third annual panel on patient navigators on Friday, Oct. 10, at St. Vincent Charity Medical Center. This year's program will focus on The Critical Components of a Successful Lay Navigation Program.
These critical components include:

Assessing needs and identifying metrics
Gaining physician buy-in and support
Integrating patient navigators into the care team
Maximizing caregiver roles
Maintaining navigator engagement
Fay is excited to be a part of this year's panel on patient navigators! She will kick off the program and discuss how to successfully set up your navigation program so that it benefits patients, employees and your bottom line. She will conclude her portion by discussing how to identify meaningful metrics that will speak to your administration.
Happy Navigating! Learn how CHAMPS can help you develop and implement a patient navigation program.
###
In partnership with Santalucia Group, CHAMPS Patient Experience offers a variety of services to enhance the patient experience. Led by Carol Santalucia, a recognized leader in patient experience with more than 30 years of expertise, CHAMPS offers outcomes-based services designed to create an optimal patient experience. We believe providing an optimal patient experience not only makes sense intuitively but also leads to improved healthcare outcomes, increased patient loyalty and an enhanced financial position for our clients. To learn more about us and our services, visit http://www.champspatientexperience.com.