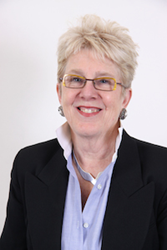 We are acutely attentive to securing patients' PHI within our patient engagement platform, SmarteXp.-CEO Betsy Weaver.
Boston, MA (PRWEB) December 04, 2014
UbiCare CEO, President and Co-Founder Betsy Weaver, Ed.D., recently joined the Board of Advisors of Maryland-based consulting firm PKH Enterprises. In her new role, Weaver will draw upon her experience leading a national digital healthcare communications and patient engagement company.
UbiCare helps hospitals seamlessly connect with patients to provide them with the right care at the right time. UbiCare's engagement solution is HIPAA-compliant, and patients' Protected Health Information (PHI) is guaranteed as safe.
"We are acutely attentive to securing patients' PHI within our patient engagement platform, SmarteXp ('Smart Experience')," Weaver says. "I look forward to sharing our best practices in PHI security management with the Board of PKH Enterprises."
PKH Enterprises CEO and Managing Member Patricia Hammar has also accepted a position on UbiCare's Board. Hammar founded PKH Enterprises in 2006. Hammar is an expert on interagency information sharing, information management, information-access control and policy implementation.
"As a member of our Board, Patricia will bring an understanding of policies and data flow that will be invaluable to growing our business," Weaver says.
Weaver received a master's degree in Education and a doctorate in Social Policy and Trend Analysis from Harvard University, as well as a master's degree from Bank Street College of Education. She earned her BA from Lake Forest College.
Hammar received a bachelor of science in Mathematics from the Massachusetts Institute of Technology and both a Juris Doctor and Master of Public Administration from the University of Baltimore.
###
UbiCare, an award-winning digital healthcare communications company, creates connections that make us all better. By creating and sustaining effective patient/provider relationships throughout the care continuum, UbiCare reduces unnecessary care costs by up to 30%.
With a Dun & Bradstreet customer-service rating of 93 percent, UbiCare engages private practices and hospitals—including Texas Health Resources, Boston Children's Hospital and the Department of Defense—to be patient-centered innovators enhancing their patients' experience. For more information, visit http://www.ubicare.com.