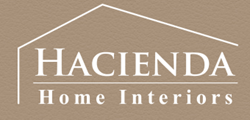 Since it was built with such strong materials, it is better able to withstand any outdoor climate
Scottsdale, AZ (PRWEB) August 29, 2014
Hacienda Home Interiors, a family-owned business that is well-known for offering dining room, living room and patio furniture Scottsdale residents adore, is pleased to announce that they have just added several gorgeous new products to their already-impressive lineup.
For example, the bedroom furniture Scottsdale AZ store just received a new shipment of Peruvian furniture. As a company spokesperson noted, all of the pieces are unique, handcrafted and hand painted. In addition, Hacienda Home Interiors just added a new line of marble-topped patio furniture complete with sturdy and attractive iron bases.
"Since it was built with such strong materials, it is better able to withstand any outdoor climate," the company spokesperson said.
As one of the top furniture stores in Scottsdale, Hacienda Home Interiors knows that customers want more than just top-quality items to fill their rooms in their homes; they also want stylish and attractive accessories. In response to customer demand, the company has also just received several enormous shipments of accessories of all types and styles. From throw pillows and baskets to mirrors, lamps and other artisan pieces, Hacienda Home Interiors is sure to have what customers are looking for.
In addition, for people who are hoping to purchase colorful rugs Scottsdale area Hacienda Home Interiors has a huge new variety from which to choose.
"We are now carrying a variety of rugs from Afghan and Persian, to Jute and even Oaxacan," the spokesperson said, adding that they are also now featuring Kilim rugs and ottomans, as well as sinks made from a variety of materials including marble, copper, onyx and talavera.
By providing custom furniture Scottsdale based Hacienda Home Interiors is always happy to work with their clients to help them get the pieces of their dreams.
"For example, our beautiful dining room sets can either be found in our store or clients can order their own custom made piece to fit their house and their style," the company spokesperson said.
"We've been extremely busy all summer doing custom pieces, and we even outfitted an entire home in Scottsdale from their furniture to their cabinetry."
About Hacienda Home Interiors:
Hacienda Home Interiors is located in Scottsdale, Arizona. It is a multigenerational, locally owned family business. Hacienda Home Interiors offers contemporary, old world, rustic, Spanish, Mediterranean, Tuscany, Asian and one of a kind, unique furnishings and accessories. From dining room, living room, kitchen, bedroom to patio furniture, area rugs and everything in between. Their specialty is custom made furniture, limited only by their customers' imagination in a variety of colors, textures, finishes and woods. For more information, please visit http://www.haciendahomeinteriors.com/.