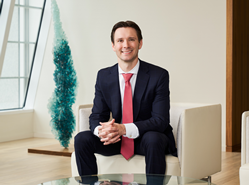 CHICAGO (PRWEB) January 17, 2023
Salvi, Schostok & Pritchard, P.C. is pleased to announce Patrick A. Salvi II has been selected to The Lawdragon 500 Leading Lawyers in America for 2023.
Each year, Lawdragon selects their list of 500 Leading Lawyers in America through a meticulous process that includes editorial research by Lawdragon staff, submissions from law firms, and an online nomination form that allows visitors to recommend and comment on their favorite attorneys.
"As ever, we are grateful for the bounty of amazing nominations that fueled our journalistic research for this year's 500. The group is 41 percent female and 26 percent inclusive. Here's to a great year of lawyering, with inspiring feats of courtroom brilliance, uncommon bravery, and a pursuit of justice for all," Lawdragon wrote in the official 2023 announcement.
Patrick A. Salvi II concentrates his legal practice in cases concerning catastrophic personal injury, medical malpractice and wrongful death. 2022 was a big year for Mr. Salvi, who is the managing partner of Salvi, Schostok & Pritchard's Chicago office. In June, he took office as the 2022-2023 President of the Illinois Trial Lawyers Association.
In August, Mr. Salvi took the first case against medical device sterilization plant Sterigenics to trial. Mr. Salvi represented breast cancer survivor Sue Kamuda, who was one of nearly 800 plaintiffs who filed lawsuits against the Willowbrook plant for toxic emissions. During trial, Mr. Salvi argued Sterigenics knew the risks of using ethylene oxide yet continued to utilize excessive and unnecessary amounts of the carcinogen for decades without warning the community. He utilized company emails to show that executives knew since the 1980s that EtO exposure posed health risks to humans but failed to cut back in order to maintain profitability. The jury returned their verdict on Sept. 19 after a five-week trial, awarding $363 million in compensatory and punitive damages. The verdict is the highest jury verdict ever awarded to an individual plaintiff in Illinois history.
For more information, please contact Marcie Mangan at (312) 372-1227 or mmangan@salvilaw.com.