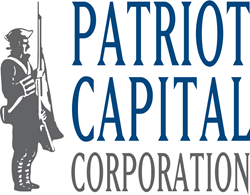 This webinar is designed to provide an opportunity for Shell fuel marketers to learn about the investments required for the upcoming OPT and in-store EMV liability shifts. -- Jennifer Richards
Atlanta, GA (PRWEB) May 14, 2015
The National Association of Shell Marketers (NASM) will host a webinar presented by Chris Santy, President, Patriot Capital Corporation, addressing EMV's impact on C-stores and fuel dispensers. The webinar is open to Shell-branded fuel marketers and retailers. Santy will discuss the EMV requirements facing gas retailers and C-store operators in 2015 and 2017. The webinar will be held at 2 p.m. EDT on Wednesday, May 20, 2015.
Santy's presentation will provide insights into the opportunities created by the upcoming EMV upgrades for both in-store POS (point of sale) and outside payments terminals (OPTs), including gas pumps and car wash payment kiosks. He will discuss the importance of a full site marketing technology plan and the trade-offs between various forms of financing, leasing, borrowing and cash payments.
"The investments required for EMV by C-store owners and fuel marketers create opportunities to gain competitive advantage during the EMV upgrade cycle," said NASM President Jennifer Richards. "This webinar is designed to provide an opportunity for Shell fuel marketers to learn about both the state of capital markets and the investments required for the upcoming OPT and in-store EMV liability shifts."
The webinar will include insights about EMV upgrade paths by equipment manufacturers including Gilbarco, Wayne and Verifone; opportunities to enhance relationships between marketers and fuel retailers, and the trade-offs of various forms of leasing and financing for gas pumps, point of sale and other fueling equipment.
The EMV deadlines that are driving upgrades for convenience store owners are:

October, 2015, liability will shift to acquirers for domestic and cross-border counterfeit fraud card-present POS transactions if the merchant does not have an EMV-enabled POS device in use inside their C-Store.
October, 2017, liability shift takes effect for transactions generated from automated fuel dispensers (AFD's).
Shell branded marketers may register for the webinar by clicking here.
About NASM
The National Association of Shell Marketers (NASM) is a brand specific trade association which represents the interests of those companies which have wholesale contracts with Shell Oil. NASM provides Shell marketers with access to valuable legal services and educational programs; maintains a dialogue with Shell on behalf of members; and engages in public policy advocacy on behalf of petroleum marketers through communication with federal agencies, the U.S. Congress and other petroleum industry associations. For additional information about NASM, please visit http://www.nasmonline.com.
About Patriot Capital Corporation
Patriot Capital specializes in enabling entrepreneurs to succeed by providing equipment financing to retailers in the convenience store and retail petroleum fueling industries. Working with our customers to enable them to optimize their capital structures, Patriot Capital is the leading provider of capital equipment financing and leasing to NACS (National Association of Convenience Stores) and SIGMA (Society of Independent Gasoline Marketers of America) members. Patriot Capital is a member of the NASM. For additional information, please visit http://www.patriotcapitalcorp.com. Patriot Capital Corporation is headquartered in Atlanta, Georgia.
About Chris Santy
Chris Santy, Managing Director of Patriot Capital Corporation, brings over 25 years of equipment financing and leasing experience focused solely capital equipment. A specialist in the Retail and Commercial Petroleum industry, Santy founded Patriot Capital Corporation to service the PEI, SIGMA and NACS industries needs for effective financing and leasing of equipment for convenience stores, gas stations and commercial fueling locations. Prior to founding Patriot Capital Corporation, Chris managed the Southeast Region for Tokai Financial Services, a division of Tokai Bank of Japan. Chris is a graduate of James Madison University. Since its founding, Chris and his experienced staff have grown Patriot from a small, regional financing organization to its current position as the largest equipment lender in the convenience store, jobber and commercial fuels industries.