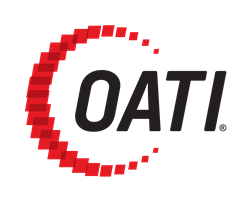 "We are extremely pleased to have Pattern Energy join the family of customers at OATI, and look forward to getting this into production operations soon. It's customers like Pattern Energy who help drive the business of energy forward"
MINNEAPOLIS (PRWEB) May 18, 2020
OATI is pleased to announce that Pattern Energy Group LP (Pattern Energy), a leading U.S.-based independent renewable energy company, has selected the OATI webTrader to effectively manage all aspects of trading and settlements in multiple ISOs as well as Bilateral Power Markets.
OATI webTrader™ provides Pattern Energy a comprehensive bid-to-bill Trading and Shadow Settlement Solution. OATI webTrader™ CAISO, ERCOT, and PJM Market Solutions allow Pattern Energy to streamline operations in all three energy markets. OATI market solutions are best in class front-to-back office enterprise solutions for physical and financial trading with functionality for all ISO transaction types. The system provides Pattern Energy with the functionality needed to quickly optimize and transact ISO market positions and accurately reconcile ISO settlements. An additional benefit of the webTrader™ system is the seamless integration with OATI e-Tagging and the OASIS systems. These benefits enable Pattern Energy to greatly increase its participation in the ISOs and bilateral markets while decreasing the resources and time needed to manage this business sector.
"As Pattern Energy's needs to manage merchant assets, transmission, and scheduling increase, we are excited to have OATI as a partner to help bring our business forward in an efficient way," said Chad Ringley, Director of Energy Management at Pattern Energy.
"We are extremely pleased to have Pattern Energy join the family of customers at OATI, and look forward to getting this into production operations soon. It's customers like Pattern Energy who help drive the business of energy forward" says OATI President and CEO, Dr. Sasan Mokhtari, Ph.D.
About OATI
OATI provides innovative solutions that simplify, streamline, and empower the operational tasks required in today's energy commerce and Smart Grid. Serving more than 2,200 customers, OATI successfully deploys and hosts diverse mission-critical solutions committed to industry standards and stringent security guidelines.
OATI (http://www.oati.com) is a leading provider of Smart Grid, Energy Trading and Risk Management, Transmission Scheduling, Congestion Management, Distribution, and Market Management products and services. OATI is headquartered in Minneapolis, Minnesota. For more information, please contact sales@oati.net.
About Pattern Energy
Pattern Energy is one of the world's largest privately-owned developers and operators of wind, solar, transmission, and energy storage projects. Its operational portfolio includes 28 renewable energy facilities that use proven, best-in-class technology with an operating capacity of 4.4 GW in the United States, Canada and Japan. Pattern Energy is guided by a long-term commitment to serve customers, protect the environment, and strengthen communities. For more information, visit http://www.patternenergy.com.