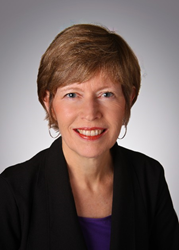 I am thrilled and honored that my clients took the time to respond to the Five Star award inquiry and rated me so highly
Seattle, WA (PRWEB) September 15, 2015
"I am thrilled and honored that my clients took the time to respond to the Five Star award inquiry and rated me so highly. Many thanks! It takes a great team to guide clients through the process of buying or selling a home. I consider myself the coach of the team, providing my clients with problem-solving skills and quality resources to help them achieve their goals," says Patti Shannon of Windermere Real Estate/BI, Inc.
Five Star Professional is pleased to announce Patti Shannon, Windermere Real Estate/BI, has been chosen as one of Seattle's Five Star Real Estate Agents for 2015.
Five Star Professional partnered with Seattle magazine to recognize a select group of Seattle-area real estate agents who provide quality services to their clients. Less than 7 percent of real estate agents in the area were selected. Patti Shannon will be featured, along with other award winners, in a special section of the December issue.
The Five Star Real Estate Agent award program is the largest and most widely published real estate agent award program in North America. Agents are measured using an objective, in-depth research methodology with significant focus on customer feedback and overall satisfaction.
"While I have a depth of real estate experience, my primary focus is helping buyers and sellers with single-family homes and condos priced under $800,000 on Bainbridge Island and in the nearby communities of Poulsbo, Suquamish and Kingston in North Kitsap County. After 12 years of building my business, about 90 percent of the work I do is by referral," Patti says.
"It is a privilege to present exceptional real estate agents with the Five Star award each year. While agents are evaluated on experience and production levels, the foundation of the award is client satisfaction. These elite agents have worked hard to get where they are while continuously delighting clients along the way," says Lynn Hargreaves, VP, Research and Services Operations, Five Star Professional.
Patti Shannon's Five Star award profile can be viewed here.
About the research process:
Five Star Professional has been conducting market research to define and promote professional excellence in service professionals since 2003. Its Five Star Real Estate Agent award program is the largest and most widely published real estate agent award program in North America.
Real estate agents are awarded based on an in-depth research process. Thousands of consumers are contacted to rate their real estate agent on 10 evaluative criteria including customer service, market knowledge, negotiation, closing preparation and overall satisfaction. Beyond a qualifying client evaluation score, real estate agents are evaluated on objective criteria such as experience, production levels and disciplinary and complaint history.
There is no fee to be considered or awarded. Visit http://www.fivestarprofessional.com for more information.