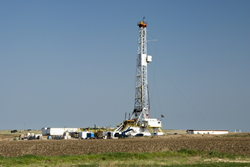 This conference is a perfect opportunity for OEMs and end users to see Siemens technology portfolio and talk with Siemens experts in an informal, hands-on environment.
Austin, Texas (PRWEB) March 29, 2016
Patti Engineering, Inc., a leader in control systems integration and Siemens Solution Partner, today announced its participation in the 2016 Siemens Oil & Gas Innovations Conference taking place at Minute Maid Park in Houston, Texas, March 30 - 31, 2016. The conference, hosted by Siemens, will bring together executives, technology leaders, and industry experts for a comprehensive look at how new innovative automation, controls and drive technologies are solving key production challenges facing the Oil and Gas Industry.
"We are excited to participate again this year. This conference is a perfect opportunity for OEMs and end users to see Siemens technology portfolio and talk with Siemens experts in an informal, hands-on environment," said Patti Engineering Vice President of Texas Operations, Steve Palmgren.
As a Siemens Solution Partner, Patti Engineering's Siemens experts will be on hand at table 30 of the Technology Showcase in Union Station Lobby demonstrating the advantages of legacy control system migration. In addition, Patti Engineering's Charlie Rysenga, electrical engineer, will present a breakout session entitled, "Upgrading Legacy Siemens S5 PLCs with the New TIA Portal," on Wednesday, March 30, at 1:00 p.m. CST. The seminar covers the finer technical points of upgrading Siemens S5 legacy control systems to the current S7 hardware platforms and the importance of recreating system behavior and software. Various tools and best practice methodology will be discussed regarding using the S5 to S7 Conversion Utility and Totally Integrated Automation (TIA) Portal Engineering Software.
In addition to legacy control system migration, Patti Engineering is at the forefront of developing automation in cutting edge oil drilling technology. Engineers on staff are highly trained on Siemens automation and motion control products. Many of Patti Engineering's engineers have completed the rigorous Siemens Global Technical Certification in the Simatic technology areas of S7 PLCs, Simatic HMIs and Simatic Networking. Collaborating directly with Siemens and working with global oil well equipment manufacturers, the company has supported the design and implementation of state-of-the-art complex automated drilling technology projects.
A Siemens white paper titled "Advanced PLC allows for rapid development of data-rich drilling application," was recently published about Patti Engineering's development of a high-level design PLC-based application for a land rig-based oil and gas application. Click here to download.
For more information or to register for the event, click here.
About Patti Engineering, Inc.
Patti Engineering, Inc. is a CSIA Certified control systems integration company offering high-caliber engineering and software development services. Patti Engineering's technical expertise in electrical control and information systems provides turnkey control systems integration for design/build, upgrade/retrofit and asset/energy management projects. Industrial automation, production intelligence and shop floor IT solutions services include: project management, electrical engineering, hardware design, hardware procurement, software development, installation, calibration, start-up testing, verification, documentation, training and warranty support. Customer satisfaction and project success earned the company placement in the Control Engineering Magazine's Hall of Fame. For more information, visit http://www.pattieng.com.