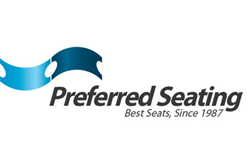 "We spent 24 hours in line at Weinstocks dept. store to get our own tickets", says Greg Cullen of Preferred Seating. "But it will be even harder to get good seats for the upcoming Candlestick Park concert."
Sacramento, CA (PRWEB) April 25, 2014
The 2014 Paul McCartney tour has added 4 new dates to the former Beatles schedule and fans in Atlanta, Dallas, Nashville and Jacksonville can expect the same a long concert filled with hits and performed as if this could be the last tour. Paul McCartney tickets are on sale now at PreferredSeat.com for the new tour dates and more are planned including a final concert for Candlestick Park before it's demolished later this summer.
Preferred Seating has been selling tickets for Paul McCartney's concerts since his first solo tour in 1989 that made a stop in Berkeley, California. "We spent 24 hours in line at Weinstocks dept. store to get our own tickets", says Greg Cullen of Preferred Seating. "But it will be even harder to get good seats for the upcoming Candlestick Park concert".
The Paul McCartney "Out There" tour has been on the road since last year and continues through South America this month. The first U.S. show will be in Lubbock, Texas on June 14 and tour will continue at least through August. Fans have been buying enough Paul McCartney tickets to sell out almost every stop on the world tour including the front rows with a face value of $2000 per ticket.
The Paul McCartney concert at Candlestick Park in San Francisco will be extra special since the Beatles performed their final concert there in 1966. The August 14 show goes on sale to the general public next week and will have the same big production as the indoor shows with lasers, fireworks and large screens so fans don't miss a thing. McCartney has been performing 35 songs in the 3 hour plus concerts with hits from his entire career.
About Preferred Seating
Preferred Seating has been a place where fans have been able to buy premium seating for concerts, sports and theater events online since 1987. Preferred Seating is not associated with any team, venue or promoter and buys and sells tickets as a ticket broker on the secondary ticket market through the website PreferredSeat.com