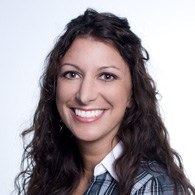 "Mrs. Griffo has earned this promotion by her outstanding work that has put VoIP Supply in the best financial position the company has ever been in." - Ben Sayers, VoIP Supply CFO
Buffalo, NY (PRWEB) August 03, 2013
VoIP Supply LLC, North America's leading supplier of VoIP equipment and complete solutions, is pleased to announce the promotion of an executive team member.
VoIP Supply CFO, Paula Griffo, has been appointed as President to oversee the company's entire day-to-day business operations including a focus on improving processes and procedures, employee development programs, departmental strategies, and business development.
Mrs. Griffo holds a Bachelor's degree in Business Administration and Accounting, has a Certified Public Accountant License and is a member of the American Institute of Certified Public Accountants.
Griffo has been with VoIP Supply since 2007 and has been responsible for the strategic direction, operation and management of the company's financial resources. Since the 2008 recession, Griffo has successfully eliminated VoIP Supply's debt load while increasing cash flow.
"VoIP Supply is always pleased to promote dedicated, passionate, and creative employees like Paula Griffo," said Benjamin P. Sayers, Chief Executive Officer of VoIP Supply. "Mrs. Griffo has earned this promotion by her outstanding work that has put VoIP Supply in the best financial position the company has ever been in."
For additional information about VoIP Supply, call toll-free 1-800-398-8647, or visit http://www.voipsupply.com.
About VoIP Supply
We are a place of uncovering, cultivating and developing leaders. A world class place to work with big goals, a clear vision, defined purpose and a dedicated team of passionate business professionals. We love what we do and do it better than any of our competition.
Since 2002, VoIP Supply has been the leading supplier of VoIP equipment and complete VoIP solutions in North America. We are known in the industry as responsive and knowledgeable VoIP product experts.
With everything you need for VoIP, VoIP Supply has grown rapidly throughout the years. VoIP Supply is a three-time Inc. 500/5000 honoree, listed by Business First as one of WNY's Most Admired Companies, as well as one of Western New York's Best Places to Work for many consecutive years, including 2012. VoIP Supply is also the first Certified B Corporation in Western New York.