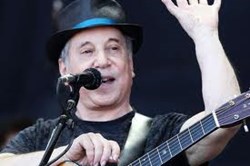 (PRWEB) December 30, 2013
Paul Simon and Sting will tour together for the first time in 2014. Many may consider this an unusual fit with such a difference in age and music genre. That said, the two men are very good friends and they are going to take their act on the road starting in February of 2014. The tour will begin in Houston, Texas and it will conclude in Orlando, Florida.
Unfortunately, this is only a five-week tour. That means fans will want to use Ticket Monster as soon as possible to get event tickets. Never before have fans been able to see these two rock and roll legends on stage together. Expect to hear songs such as "Message in a Bottle," "Desert Rose" and Roxanne" from Sting. Paul Simon is sure to bring out "You Can Call Me Al," "Kodachrome" and "Me and Julio Down by the Schoolyard." Fans will enjoy well over two hours of pure entertainment.
When looking to get the best seats in your hometown remember that this act is sure to be a popular one. Ticket Monster has you covered when it comes to getting the seats fans are seeking. Get started with the search today as fans do not want to forego the opportunity to see Paul Simon and Sting together. Below are the tour dates for the Paul Simon and Sting 2014 concert tour:
February 8th, 2014 —Toyota Center—Houston, Texas
February 9th, 2014 —American Airlines Center—Dallas, Texas
February 11th, 2014 —Pepsi Center—Denver, Colorado
February 15th, 2014 —Forum—Los Angeles, California
February 17th, 2014 —SAP Center At San Jose—San Jose, California
February 19th, 2014 —Key Arena—Seattle, Washington
February 20th, 2014 —Rogers Arena—Vancouver, British Columbia
February 23rd, 2014 —Xcel Energy Center—St. Paul, Minnesota
February 25th, 2014 —United Center—Chicago, Illinois
February 26th, 2014 —The Palace Of Auburn Hills—Detroit, Michigan
February 28th, 2014 —Bell Centre—Montreal, Quebec
March 1st, 2014 —Air Canada Centre—Toronto, Ontario
March 4th, 2014 —Madison Square Garden—New York, NY
March 7th, 2014 —Wells Fargo Center—Philadelphia, Pennsylvania
March 9th, 2014 —Giant Center—Hershey, Pennsylvania
March 13th, 2014 —Verizon Center—Washington, D.C.
March 15th, 2014 —BB&T Center—Ft. Lauderdale, Florida
March 16th, 2014 —Amway Center—Orlando, Florida
There are five short weeks to get your concert in before these two superstars get off the road. Venues across the United States will have shows so it should not be that difficult to find something in your local area. Please remember to use Ticket Monster to get all concert, sports and entertainment news. We update the blog lately with the latest goings on in the entertainment industry.