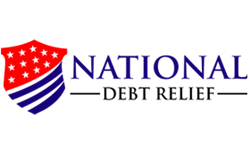 savings has the ability to keep a person's finances from flying apart
Los Angeles-Long Beach, CA (PRWEB) November 19, 2014
National Debt Relief recently shared in an article published November 11, 2014 how consumers can look into debt payment using their savings. The article titled "5 Questions To Ask Before You Use Savings To Pay Off Debt " gives consumers some guidelines on when it is best to take out their money from a savings account and pay off their debt.
The article starts off by pointing out that savings has the ability to keep a person's finances from flying apart. In fact, some experts who are saying that people cannot be a financial success unless they have some form of savings under their name. As such, a savings account can be used to pay off debt.
But there are a lot of people who are actually struggling to decide if it is a good idea to use their savings to pay off debt. The article shares some questions consumers can ask themselves to help discern if using their savings that is stashed away can help their financial situation or if it will bring more harm than good.
The first question to ask is to know where the savings will come from. Different people have different understanding of savings. There are some who really has a savings account, for some it is their emergency fund and for some it is their retirement fund. The rule of thumb is to never take out advances on the retirement fund to pay off debt. This will put in jeopardy the money needed for the actual retirement expenses.
The article also encourages consumers to ask if they have a sufficient emergency fund before paying off their debts with their savings. This is because the lack of an emergency fund makes the consumer vulnerable to more debt when they encounter financial problems. It is important to always have a cushion in terms of funds in case of emergencies.
To read the article, click this link: [http://www.nationaldebtrelief.com/5-questions-ask-use-savings-pay-debt/