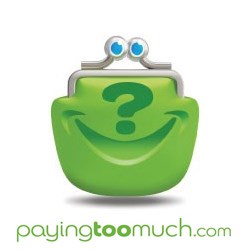 "There's been a lot of negative opinion surrounding annuities and some of it is right, however equally you can get good deals but you must shop around."
Chichester, UK (PRWEB UK) 13 August 2013
Following recent criticism of annuities and their perceived high risk and low value scenarios, independent comparison website PayingTooMuch.com has come out in their support as it believes annuities can deliver good value, certainty and with a guaranteed option provide a level of capital protection for the retiring population.
Michael Ward, Managing Director of PayingTooMuch.com says, "There's been a lot of negative opinion surrounding annuities and some of it is right, however equally you can get good deals but you must shop around."
PayingTooMuch.com has produced three points to support annuities:
1. Value - If customers shop around for their annuity they can increase their income enormously. PayingTooMuch.com has seen clients increase their annuities by 60 per cent compared to the income offered by their existing pension provider. Some pension companies do make huge profits from their clients' inertia, but a comparison website or financial adviser will show how their money can go further. Also it should be noted, specialist annuity providers often make less than 5 per cent profit as opposed to over 28 per cent which is an outrageous figure that has been quoted for some providers.
2. Outlook - Annuity rates are now rising. With improvements in gilt yields and general positivity in the markets, annuity providers are improving their rates. For example, a PayingTooMuch.com client with £33,780 to invest has seen the annual income offered rise from £1,858 to £2,167 since 30 April 2013, an increase of 16.6 per cent. Also, new entrants such as Scottish Widows are coming into the market giving consumers more choice and promoting competition. This ultimately gives retiring customers a better income for life.
3. Protecting investments: Guarantee periods, for up to 10 years, are a relatively cheap benefit, which give customers peace of mind. For example, a 65 year old with a £30,000 fund value could pay 69p per month for a 5 year guarantee period and £2.86 per month for a 10 year guarantee. These ensure that the annuity is paid for a fixed period of time even if the client dies early. If the client has a dependent spouse then they can choose a joint annuity to additionally protect their income for the lifetime of their husband or wife, in the event that they die early. Enhanced annuities also improve income based on factors such as postcode, lifestyle (smoking, BMI) and medical conditions. Often, a well-controlled, common condition such as high blood pressure or cholesterol can secure a better rate.
Michael Ward concluded, "We applaud the Financial Conduct Authority for their investigation into the sale of pension annuities and the risks to consumers of not shopping around, but the recent scaremongering does nothing to help those approaching retirement where good deals are available."