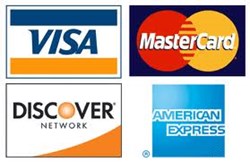 Consumers deserve better than average offerings, demand instead the best. Great merchant service providers do exist...
Boston, MA (PRWEB) August 20, 2013
RateCreditCardProcessing.com has analyzed the reviews on its website and discovered five key things all prospective customers looking to begin accepting credit card payments should look for in their transaction processor.
"We discovered five keys that kept coming up again and again in a recent analysis of the factors driving customer concerns in reviews," said Greg Wong of RateCreditCardProcessing.com. "Our company comparison is driven by consumer surveys, we feel this information is vital for people to consider prior to choosing a provider."
The five key areas of recurring concern in reviews essential payment processors provide are:

Payment channel security – payment channels must be secure enough to protect customer card information. Credit card numbers can easily be determined but the three-digit code (CVV) that goes with the card can help prevent fraud. This is especially important for online-based purchases. Embedded internet security on a website through Secure Socket Layers (SSL) is a must to protect customer information and needs be easy for a non-techie business owner to setup.
Merchant Liability – When considering fraud prevention prospective customers must be aware of merchant liability as well. When measures undertaken are proven to be ineffective in countering fraud, merchants assume the responsibility, and processor policy can vary widely. That's why it is always important to know what a processing company's policy is regarding merchant liability.
Order Status – Because credit card payments mean immediate deductions from the available balance on the customer side, the ability to provide order status is important. There is a valid expectation that accepting payments translates into a need to provide enhanced customer support. Not having such support systems can mean customer dissatisfaction and high chargeback rates and refund requests.
Cost – Prospective customers should know what costs are involved in accepting credit card payments when using a particular company. Interchange fees and discount fees per transaction processed and sales volume minimum requirements are just some of the costs that prospective customers should be aware of and be concerned about.
Training – Proper training support needs to be given to the staff that will take care of credit card transactions in order to limit unnecessary fees and prevent POS mistakes.
To learn which processors received the best rating throughout 2013, as well as to read reviews of today's most popular processing services, please visit: http://www.RateCreditCardProcessing.com.
About RateCreditCardProcessing.com
Ratecreditcardprocessing.com believes that accurate research is the best way for businesses to choose merchant service providers, and proper research begins with what actual customers are saying.
That's why all of the company's reviews are submitted by visitors and ordered solely by customer rating and the company does not accept advertising in order to avoid being unduly influenced by any one particular credit card processing company. To begin accepting credit cards with the lowest rates visit: http://www.ratecreditcardprocessing.com