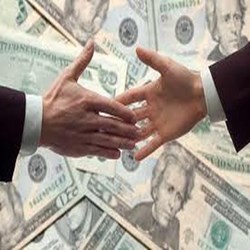 PayPal Business Loan Options that Come Courtesy of BusinessCashAdvanceGuru.Com, a Leading Alternative Lender
Nationwide (PRWEB) November 17, 2013
Small businesses can qualify to receive $5,000 to $500,000 with interest rates starting at only 1.9 percent and no credit check.
Small business lending has fallen dramatically since the Great Recession. Across the country, small sized companies are finding access to working capital, commercial funding, and expansion financing to be difficult to obtain. "Forty-five percent of the 515 owners who took part in the advocacy group's survey said access to loans and credit at reasonable rates is a problem for their businesses. Access to loans was most difficult in the Northeast, where 53 percent of the owners said it was a problem. In the West, 49 percent called it a problem, followed by 44 percent in the South and 37 percent in the Midwest," according to the Seattle Post Intelligencer.
Traditional banks, as well as credit unions, have further tightened their lending standards in response to a slew of new federal regulations going into effect. Conversely, fast business cash advances, are on the rise, with alternative lenders making available low cost commercial funding.
"BusinessCashAdvanceGuru.Com makes obtaining financing approval as fast and as simple as completing a credit card application. The goal of providing access to business grade capital swiftly and easily to small businesses across the country are realized through the alternative lender's release of its proprietary commercial funding system."
Big banks generally require collateral equal to the loan amount, an impeccable credit file, as well as a personal guarantee signed by the owner. Applications take weeks to process, and applicant businesses must supply potential lenders with all kinds of financial documents.
BusinessCashAdvanceGuru.Com bases its loan approvals on average monthly credit card sales and business checking account deposits. Payments are based on a percentage of these types of business incomes. This automatically lowers monthly installments during slower sales months, and funds can be used for any reason. These loans are easy to access with funds directly deposited in only one week.
Business Cash Advance Guru's expanded nationwide services are now available in the following geographical areas:
Alabama, Alaska, Arizona, Arkansas, California, Colorado, Connecticut, Delaware, District of Columbia, Florida, Georgia, Idaho, Illinois, Indiana, Iowa, Kansas, Kentucky, Louisiana, Maine, Maryland, Massachusetts, Michigan, Minnesota, Mississippi, Missouri, Montana, Nebraska, Nevada, New Hampshire, New Jersey, New Mexico, New York, North Carolina, North Dakota, Ohio, Oklahoma, Oregon, Pennsylvania, Rhode Island, South Carolina, South Dakota, Tennessee, Texas, Utah, Vermont, Virginia, Washington, Washington DC, West Virginia, Wisconsin, and Wyoming.
About Us
http://www.BusinessCashAdvanceGuru.com is a division authorized by TieTechnology, LLC. TieTechnology, LLC, specializes in service based solutions for businesses. Services provided by TieTechnology are merchant credit card processing, business service telecommunications, and web based visibility marketing. The advantages of doing business with TieTechnology are, their commitment to their customer service excellence and the offering of one stop solutions to all business to business service product needs for the customers' convenience. To learn more about their wide assortment of business services, please visit http://www.tietechnology.com.
TieTechnology, LLC
813-856-0223 x150
888-809-9243 x150