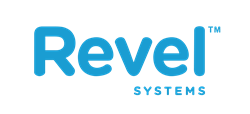 PayPal is leading the trend of digital secure payments on the consumer level, and Revel is leading the way for the next generation of mPOS
San Francisco, CA (PRWEB) October 16, 2013
Collaboration will integrate PayPal with POS System for Mobile Discovery, Ordering Ahead and Secure Mobile Payments
Revel Systems, the leader in iPad point-of-sale (POS) solutions today announced that they will offer PayPal's mobile payment capabilities as an integrated service within the Revel POS solution. According to the analyst firm Heavy Reading, the mobile payments market is poised to reach $1 Trillion by 2015.
Revel's integration with PayPal is part of a new wave in the POS industry evolution with a mobile commerce offering directly integrated with a major POS platform for quick and easy mobile ordering and payments. PayPal's mobile app – available for iOS and Android – is now directly connected with Revel Systems, allowing users to order ahead at any establishment using Revel's iPad POS solution.
"The Revel Systems and PayPal relationship will be very impactful for the point-of-sale industry as a whole," said Lisa Falzone, CEO of Revel Systems. "PayPal is leading the trend of digital secure payments on the consumer level, and Revel is leading the way for the next generation of mPOS, creating a collaboration that is set to deliver a new experience to customers. For years people have been using PayPal to shop online, and the integration with Revel now brings the same convenience and security to brick and mortar retail and food establishments allowing consumers to pay on the go."
Revel's POS system integration with PayPal will deliver three main benefits to consumers:

Mobile Discovery: Uses the same functionality found in the PayPal app that enables customers to access a mobile directory of nearby establishments that accept PayPal to discover new places to purchase products and services. This helps encourage more retail foot-traffic for local businesses and provides incentives to get new customers to walk through the door.
Order Ahead and Save Time: Through the PayPal app, customers have the convenience to place an order in advance to cut down on wait times, allowing today's on-the-go customers the convenience of planning their meals or shopping beforehand.
Enhanced Secure Payments: The same trusted security features that PayPal has become known for is included in the direct integration with Revel for brick-and-mortar shopping. Revel is fully PCI compliant, ensuring the security and integrity of transaction and identifiable personal information.
"The face of retail is changing, and with the help of Revel Systems, we are able to offer the latest mobile payment and POS technologies to our customers," said Michael Lappert, Owner at Lappert's Ice Cream. "Through Revel's collaboration with PayPal, we are able to expand payment, allowing us to service more customers, drive sales and manage our inventory, all through a consolidated end-to-end system. I couldn't be more pleased with the results."
"PayPal is constantly executing on delivering next-generation experiences to merchants and consumers alike, working in collaboration with leading innovators like Revel. I'm happy to welcome them to our list of trusted providers," said Brad Brodigan, Vice President and General Manager SMB Retail at PayPal. "The ability to order ahead at restaurants is a great value add for merchants and consumers alike."
About Revel Systems
Revel Systems iPad POS was founded in 2010 in San Francisco, CA with the goal of changing the point-of-sale market. Founders Lisa Falzone and Chris Ciabarra developed a quick, intuitive and secure iOS-based point-of-sale system by combining cloud-based technology and the mobility of the iPad. Revel Systems software offers a feature-rich POS solution for restaurant, retail and grocery establishments with integrated payroll, inventory tracking, customer relationship management and more. With the introduction of the Revel Marketplace, Revel iPad POS users can now integrate directly into third-party enhancements, including mobile payments, online ordering, gift or reward cards and advanced financial software suites. For more information on the future of point of sale, please visit http://revelsystems.com.
Revel Systems Media Contact:
Jamie Larson
Motive Communications for Revel Systems
Ph: 512.296.9611
jamie(at)motive-communications(dot)com
Richard L. Tso
Barokas Public Relations for Revel Systems
Ph: 650.862.7952
revelsystems(at)barokas(dot)com