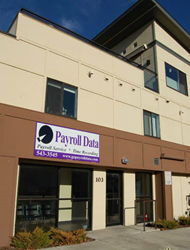 In the state of Montana, one can claim different exemptions for state vs. federal, and on line 6 you can add additional withholding.
Missoula, MT (PRWEB) January 05, 2017
In light of January being Financial Wellness Month, Mary Ann Mancini, owner of Payroll Data, a payroll service and timekeeping company, is on a mission to educate workers on the advantages of completing their W-4 forms properly. "When you receive your W-2 at the end of January, it is too late to make changes for the previous year," said Mancini. "It's a good idea to periodically review your W-4 to make sure your deductions are correct. People need to occasionally review their W-4 so that the proper amount of tax is withheld."
In order to help people review their W-4s, Mancini lists the following four tips:
No. 1: Give former employers any change of address. "It is the employee's responsibility to give former employers their change of address," noted Mancini. "If it gets returned to the employer, they need to hold on to it for five years."
No. 2: Consider all income. People need to ensure when they complete their W-4 to consider all the income they make. "This is imperative for individuals that work multiple jobs," stressed Mancini.
No. 3: Make sure to read pay stubs every time. Verify marital status, exemptions, and the Social Security Number, and compare with last year. "The IRS provides for this by allowing you to change your W-4 unlimited times," added Mancini.
No. 4: Seek employer assistance. "If you don't understand something on your paycheck stub, go to your employer and ask," concluded Mancini. "In the state of Montana, one can claim different exemptions for state vs. federal, and on line 6 you can add additional withholding."
About Payroll Data
Payroll Data is a payroll service company locally owned and operated since 1990. Its services include payroll accounting, automatic payment of payroll taxes, direct deposit, easy transition from current systems, pay-as-you-go workers' comp insurance, employee background screening, web-based employee timekeeping, vacation and PTO tracking and accrual, garnishment administration, retirement plan reporting and more. For more information, please call (406) 543-3545, or visit http://www.gopayrolldata.com. The office is located at 1101 S. 3rd Street West, Suite 103, Missoula, MT 59801.
About the NALA™
The NALA offers small and medium-sized businesses effective ways to reach customers through new media. As a single-agency source, the NALA helps businesses flourish in their local community. The NALA's mission is to promote a business' relevant and newsworthy events and achievements, both online and through traditional media. For media inquiries, please call 805.650.6121, ext. 361.