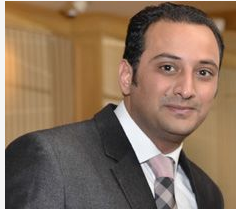 Los Angeles, California (PRWEB) February 06, 2014
PB Financial Group has announced that its founder has received the honor of being listed on the Mortgage Professional America's Hot 100 list. The announcement has been made via LAD Solutions in order to get the word out about the achievement and attract more clients to PB Financial Group's services.
The MP America Hot 100 2014 was compiled this year for the first time and aims to highlight the movers and shakers of the mortgage origination community. The list is compiled based on counting the votes of the names submitted by the community and is ranked according to the number of votes. The list includes individuals from all levels including CEOs and presidents on down to local heroes.
Pouyan Broukhim, founder of PB Financial Group, made the list for because his company is one of the top hard money lenders in California. In 2013, PB Financial funded over $75 million in loans for both commercial and residential real estate projects. The company has made a name as a small brokerage that lends between $100,000 and $2 million on average for hard money transactions.
Broukhim graduated from California State University - Northridge in 2003 with a degree in Accounting & Math. He then became licensed with both the BRE and NMLS before founding PB Financial Group in 2006.
This is not the first time that Broukhim has received recognition. He was also named as as one of the top 40 under 40 in the mortgage industry in NMPA. He is also a recognized member of several professional organizations including AAPL and CMA. The company is also listed in the Scotsman Guide.
PB Financial Group sets itself apart from the competition with its quick approval process. Loan applications can be approved within just minutes and the companies applying don't have to wait for the loan to be approved before submitting a loan SCIO.
PB Financial Group is proud of the achievement of their founder and has requested that anyone looking to interview the founder contact the company via telephone to schedule an appointment.
About PB Financial Group: PB Financial Group was founded in 2006 by Pouyan Broukhim. He currently maintains the positions of President and CEO. The company has built a name as a small brokerage and currently works to provide private lending to companies such as sub prime money borrowers, corporations, probate estates, investors and more who do not qualify for traditional underwriting guidelines. For more information about PB Financial Group, visit pbfinancialgrp.com.