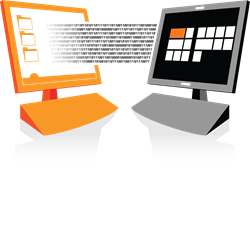 We can't make the economy better, and we can't reduce the price of a new PC. But we can address the migration issue that millions of PC buyers are facing and that is causing many to put off buying a new PC.
Bellevue, WA (PRWEB) December 19, 2013
Laplink Software, Inc. today revealed its latest research confirms PC sales continue to be affected by the same issues today as for the past 10 years, and Laplink PCmover is the only software available that solves one of the top issues.
Although there is no denying end-user demand for PCs has fallen in recent years, Laplink has continued to research and identify the top issues that result in delaying purchases of PCs.
"We hear analysts say, 'The PC is dead' or 'It's a post-PC era now' or similar comments," stated Thomas Koll, Laplink's CEO. "But there are still hundreds of millions of PCs being sold each year, so I can't fully accept these statements. What I can accept is demand is down—and some reasons are obvious. But we set out to answer what delays purchases given a certain level of demand."
IDC estimates that just over 300 million PCs will be shipped by the end of 2013, a 10.1 percent drop in total computer sales from 2012. However, IDC and other analysts expect the decline in PC sales has nearly run its course, with a very slight decline in 2014. When discussing its most recent quarterly financial report, Intel's CFO Stacy Smith said that the market for personal computers may be close to bottoming out. Several other PC manufacturers and suppliers have made similar statements recently. And just this week, Deutsche Bank added Intel to its short-term buy list, noting improving PC demand. IDC has also reported that PC usage is higher than tablets or phones, relied upon most for productivity.
"The number of PCs sold in the USA is running six to seven times that of automobiles—and nobody is saying that the automobile is obsolete," continued Koll. "Yes, were giving screen-time to devices we didn't have five years ago. Yes, the number of PCs per household is declining, so demand for PCs is certainly down. But is the PC market dead? Certainly not."
Over the past 10 years, Laplink has surveyed PC buyers to identify what would accelerate their purchase. In addition, Laplink has reviewed similar data obtained by other industry leaders. All conclusions were the same: in 2013, given a specific level of demand, potential PC buyers have deferred purchases due to the cost of a new PC and due to concerns about migrating to their new PC - the same concerns seen in every similar survey performed over the past 10 years.
"We can't make the economy better, and we can't reduce the price of a new PC," added Koll. "But we can address the migration issue that millions of PC buyers are facing and that is causing many to put off buying a new PC. Laplink PCmover with Free Transfer Assistance eliminates the concern of how to move everything from an old PC to a new one. In fact, nearly one in three PC buyers who used PCmover to set up their new PC told us they would have bought that PC sooner if they had known about PCmover ahead of time."
PCmover is the only software that transfers all selected files, personalized settings, and applications installed and ready to use onto a new PC. Now that Windows Easy Transfer has been deprecated for Windows 8.1, PCmover is the only migration solution that provides full compatibility with Windows 8.1, including the ability to perform a migration to a new PC using an Easy Transfer Cable.
PCmover is extremely user-friendly and makes the process of setting up a new PC simple, using a step-by-step wizard that allows users to easily customize their migration process, regardless of technical skill. PCmover also comes with 24/7 Free Transfer Assistance, giving users the help of a certified PC migration expert over the phone or remotely at no additional cost.
PCmover comes in several editions for any need, including:

Windows 7 or 8 Upgrade Assistant: The easiest way to perform an in-place upgrade to Windows 7 or Windows 8
Image & Drive Assistant: The only way to restore an old image or hard drive to a new PC
PCmover Home: The best software for users who want basic functionality in a low-cost solution for migrating from their old home PC to a new PC
PCmover Professional: Laplink's most popular version of PCmover that performs migrations to a new PC, in-place upgrades, restores an old image to the new operating system, and rescues hard drive contents from a non-working PC
PCmover Enterprise: The only migration tool that allows IT professionals to manage migrations, even for unmanaged PCs
PCmover can be purchased at http://www.laplink.com or Amazon, Best Buy, Fry's, Micro Center, Office Depot, Office Max, Staples, and other major software retailers in North America, Europe, and Japan.
About Laplink Software, Inc.
For over 30 years, Laplink has been the leader in providing software used for PC migration, remote access, file transfer, and synchronization. The privately-held company was founded in 1983 and is headquartered in Bellevue, Washington.