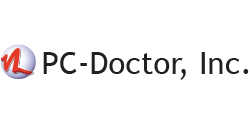 Toolbox Remote brings Toolbox to a new level by providing a centralized portal, which means that proximity is no longer an issue.
RENO, Nev. (PRWEB) March 20, 2019
PC-Doctor, Inc. today announced the release of PC-Doctor Toolbox Remote as a welcome addition to its PC-Doctor Toolbox product. PC-Doctor Toolbox has been a trusted application for years, providing access to the same world-class computer troubleshooting software used by PC manufacturers, service organizations, independent PC repair professionals and home users.
The addition of Toolbox Remote allows businesses, families, or anyone who manages multiple computers to manage all Toolbox-enabled systems remotely from an easy-to-use cloud-based dashboard. Features include the ability to monitor system health, view test results or failures that have occurred, track blue screens and app crashes, view system history, and access the most in-depth system information in the industry for all managed systems.
"For years, users have appreciated the confidence provided by the professional computer diagnostics available in PC-Doctor Toolbox," said Bob Zaretsky, Director of Business Development. "Toolbox Remote brings Toolbox to a new level by providing a centralized portal, which means that proximity is no longer an issue. Through a fast, simple and safe connection, users can assist family, coworkers and friends nearby or across the globe."
PC-Doctor Toolbox monitors key hardware and software components, and is fully compatible with Windows 10. PC-Doctor Toolbox includes:

more than 300 hardware tests for all major PC subsystems: storage, audio, graphics, networking, memory, CPU, system board, and peripherals
detailed system information to give a clear picture of the current configuration
comprehensive system history that shows changes and events that have occurred
status and settings for backup and security solutions
monitoring of Windows updates, system performance, and hardware health
links to Windows tools and support resources
Toolbox Remote comes standard with PC-Doctor Toolbox, and there is no additional cost to create a remote Toolbox account.
About PC-Doctor, Inc.
Founded in 1993, PC-Doctor's system health solutions support PC and Android devices that are used by OEMs, support centers, factories, repair facilities, technicians, and individuals. These robust solutions are comprised of patent-driven hardware diagnostics, Direct System Information, intelligent messaging, proactive system monitoring, and high-end reporting options throughout the full system lifecycle. For more information, visit http://www.pc-doctor.com.
Media Contact
Bob Zaretsky, Director of Business Development for PC-Doctor
+1 775 336 4000
pressrelations(at)pc-doctor.com
###
© 2019 PC-Doctor, Inc. ALL RIGHTS RESERVED. PC-Doctor is a trademark of PC-Doctor, Inc., Reno, NV.
All PC-Doctor products are protected by one or more of the following patents: 6,742,148; 6,792,562; 6,829,726; 7,036,129; 7,139,954; 7,155,645; 7,356,744. Other patents pending. All other brand and product names are registered trademarks, trademarks or servicemarks of their respective holders and are gratefully acknowledged. Product specifications subject to change without notice.