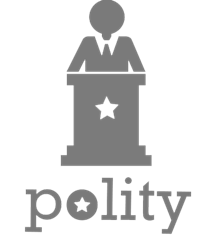 Bloomfield, CT (PRWEB) August 01, 2014
PCC Technology Group today announced it has unveiled Polity, a revolutionary new mobile application that creates private social networks for political leaders and campaigners. This technology, which can be found in the iTunes App Store, enables politicians to communicate interactively and in real time with supporters that download the application.
"At the very core of the Polity Mobile App is the ability for campaigners to receive donations from constituents with ease," said Sharlene Moore, marketing director at PCC Technology Group. "No longer will an individual campaigning for public office need to bring a credit card machine or ask supporters to reach for a checkbook – just pull out a mobile phone and make a few clicks to contribute."
Polity, which is a SaaS Cloud application, can be accessed from anywhere and also provides the ability for supporters to take pictures at campaign events and have them automatically sent to the politician's picture folder, which allows the politician to optionally share selected photos with constituents through the application. The system includes a web interface that enables staffers to announce and manage events, facilitate two-way communication with constituents, and foster supporter engagement through picture sharing, event participation, contributions and more.
The genesis of the idea came from Hartford Startup Weekend, an event where budding entrepreneurs come together to create new and exciting business ideas.
"Polity's success is a testament to the value of Startup Weekends," said John Shemo, event leader at Startup Weekends. "Look for the next Startup Weekend to be held Sept. 26 through Sept. 28 in Hartford."
For more information, please visit: http://polity.pcctg.com/public/.
About PCC Technology Group: PCC is a technology company based in Bloomfield, CT. Since its inception nearly 20 years ago, PCC has been committed to technology solutions to its clients. PCC has won several awards in recognition of its commitment to technological excellence and the community.
About Hartford Startup Weekend: Startup Weekend is a 54-hour event that brings together Connecticut designers, developers, entrepreneurs, and experts from all domains to do amazing things. The event is a non-profit effort, sponsored by a host of local and national firms.