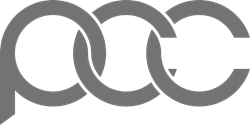 Bloomfield, Conn. (PRWEB) September 08, 2014
PCC Technology Group, LLC, (PCC) a leader in the election management sector was selected by the Office of the Texas Secretary of State as the strategic partner to redevelop the Texas Election Administrative Management (TEAM) system. TEAM will serve all 254 Texas counties. As the largest single implementation of its kind, TEAM provides voter registration, election management and jury management functions for more than 13 million registered voters in the state. The system redevelopment will be based on PCC's Cenuity Election Administration Platform (Cenuity EAP), which includes the ElectioNet product suite.
PCC was selected by Secretary Nandita Berry's office after a rigorous open-bid process to examine systems from across the country. "PCC offers a proven, statewide solution to meet Texas' future needs for a secure and stable voter registration system," said Secretary of State Nandita Berry. "Partnering with PCC will enable Texas to leverage proven technology to maintain a federally compliant statewide voter registration system and result in significant cost savings for the state."
"Cenuity EAP, which is the most widely deployed statewide election administration system in the country, will provide an upgraded operating environment for all election functions", said Anand Balasubramanian, lead architect of Cenuity.
The first implementation milestone, "Project Initiation Phase Completed," is scheduled to occur on National Voter Registration Day – Sept. 23, 2014.
PCC will host and manage this private cloud service within Texas and provide ongoing maintenance service.
"PCC is confident that we represent the most compelling choice for undertaking the TEAM Redevelopment Project," said Greg Amato, vice president of PCC. "We not only have a comprehensive solution that meets the functional, implementation, training, and hosting requirements for the Texas SOS, we also have a proven team that will minimize risk for this strategic endeavor."
"We are honored to participate in this monumental project," said Joe Singh, president of PCC. "Our dedicated team of highly-skilled employees will work to ensure a crisp, high-quality, timely delivery consistent with all of our projects."
In addition to modernizing the voter registration process, the Cenuity platform will help election officials maintain voter registration records, streamline the administration of elections in all jurisdictions, and improve the absentee ballot process. PCC will interface the system to a variety of existing IT systems and also provide training to all of the end users, including workers in the 254 county offices.
About PCC:
PCC Technology Group, LLC is a global provider of technology solutions for government, energy and education clients. The Company is the recognized leader in eGovernance, including election administration solutions. For the past two decades, PCC has served public and private sector clients across 24 states and Canada with highly secure cloud and premise-based systems.