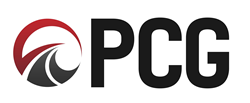 Digital Retailing is more than a buzzword. It describes the steps, processes, and technology that progressive dealers are implementing to create a better sales process and customer experience.
EATONTOWN, N.J. (PRWEB) November 14, 2018
PCG Companies, a leader in digital marketing strategies for the automotive industry, and LotLinx, the automotive industry's authority on inventory marketing powered by artificial intelligence, have announced today the upcoming release of digital automotive expert and PCG Founder Brian Pasch's much anticipated new book, Just Faster: Reimagining Automotive Retail, co-authored by LotLinx Chief Strategy Officer Thomas Gage.
Pasch and Gage began working together to help dealership executives and managers better serve today's consumers who spend less time in the showroom and have more control in the buying process. The pair have worked closely on the shift toward digital retailing and online sales for over ten years, also co-authoring the marketing attribution book, Who Sold It? in 2017.
Since then, the need for another book that incorporates knowledge from the dealer community has only grown. Research conducted for the pair's second book reports that only 23% of surveyed dealers would find it helpful for OEMs to mandate specific digital retailing technology, while nearly 85% prefer to receive their digital retailing insights from other dealers. Just Faster satisfies this want by featuring interviews with dealers from some of the country's most influential automotive groups such as Larry H. Miller Automotive, Jeff Wyler Automotive Group, and Group 1 Automotive.
From this research, readers will learn strategic insights derived directly from the authors' conversations with dealers and customers on buzzing topics like vendor preferences, OEM initiatives, and organizational dynamics. It will be Pasch's seventh research work on automotive retail and Gage's second.
Brian Pasch states; "Digital Retailing is more than a buzzword. It describes the steps, processes, and technology that progressive dealers are implementing to create a better sales process and customer experience. The good news is that progressive dealers are making great strides in delivering on the promise of Digital Retailing and we cover all aspects of this change in our new book."
Just Faster will be available for an early edition release at PCG's annual Automotive Analytics and Attribution Summit next week, November 18-20, and will be available to the general public at the NADA 2019 convention. To inquire about ordering your copy, contact the PCG team.
About PCG Companies:
PCG Companies is composed of an award-winning digital marketing agency, consulting firm, and online training platform located in Monmouth County, NJ. PCG's roots began in digital marketing for the automotive industry and have since expanded into non-automotive verticals from travel agencies to restaurants and everything in between. PCG's mission, Advocate-Educate-Elevate, embodies their core ideals; to advocate for transparency, educate the public on the ever-changing digital landscape, and elevate their clients to success. PCG has also expanded to automotive product research, as well as data reporting for automotive dealers with their tool, Vistadash. For more information, please visit http://www.pcgcompanies.com.
About LotLinx:
LotLinx is the leading inventory marketing technology company for the automotive industry. Its proprietary /AI/ platform helps dealerships Sell Cars Smarter by increasing the efficiency and effectiveness of their digital marketing spend. In the past five years, the company has grown rapidly, earning it the No. 1 spot on Crain's Chicago Business' 2018 Fast 50 list, along with a spot on the Auto Remarketing Power 300 for 2018. Dedicated to delivering the best results at the lowest cost to their customers, LotLinx partners with many leading brands, including Audi, GM, FCA, Ford and Mazda, for Cooperative Advertising programs that reimburse up to 100% of a dealer's marketing spend. Founded in 2012, LotLinx now serves thousands of rooftops including many of the nation's Top 100 Auto Groups. To learn more, visit http://www.lotlinx.com.