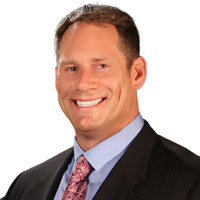 Our personal injury law firm staff is excited to actively be part of PODP's 5k Monster Dash and Pumpkin Days again this year.
Pahrump, NV (PRWEB) October 23, 2014
Glen Lerner Injury Attorneys announce support of PDOP's 5k Monster Dash, that will be held during the organization's annual three day Pumpkin Days event. Staff members of the personal injury law firm are volunteering their time for the weekend, and will donate items to be placed in the runners/walkers goodie bags and a $100 gift card for a prize giveaway. The Monster Dash takes place Saturday, October 25 at 8:00 AM at Ian Deutch Memorial Park (1600 Honeysuckle Street, Pahrump, NV 89048). All net proceeds will support and educate children with disabilities and their families.
"Last year PDOP raised over $25,000 from all the activities associated with their annual Pumpkin Days event. Our personal injury law firm staff is excited to actively be part of the event again this year, and to help them in their efforts of continuing to assist local children with disabilities and their families," said Personal Injury Attorney Glen Lerner.
The 2014 PDOP Pumpkin Days is open to the public: Friday, October 24th from 3:00 PM to 9:00 PM, Saturday, October 25th from 9:00 AM to 9:00 PM, and Sunday, October 26 from 9:00 AM to 7:00 PM. Single day entry passes are $5 or just $10 for the entire weekend. Color-coded wristbands will be sold at the gate. More details may be found online (http://www.pdop.info), or by calling 702-516-0847.
More about Pahrump Disability Outreach Program
Pahrump Disability Outreach Program is a growing, non-profit organization that provides families within the Pahrump community a local place to go for support, information, education, training, and friendship. Learn more online by visiting pahrumpdisabilityoutreachprogram.com or calling (702) 516-0847.
About Glen Lerner Injury Attorneys
Glen Lerner Injury Attorneys has been helping people with personal injuries and dangerous drug class action claims since 1998. Since then, the firm has grown into one of the largest plaintiff personal injury firms in the country with over 35 attorneys and affiliated partner law offices in Nevada, Arizona, Minnesota, and Illinois. They have settled, or tried to verdict over 75 cases in excess of a million dollars in the last decade alone. For additional information, call 1-800-GET-GLEN (1-800-438-4536).
###