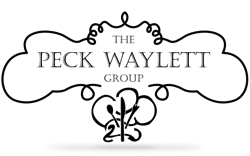 Restaurant manager jobs available through the Peck Waylett Group
(PRWEB) October 16, 2014
National executive search company finalizes new commercial for restaurant manager jobs that are now available throughout the country. Restaurant recruiting company the Peck Waylett Group recently added another marketing tool to their portfolio. The recruiters are well-known for placing some of the top professionals in the industry, and believe the new video created will assist them in recruiting new talent. The CEO of the firm Ms. Waylett is a past National President of CRCA (Chain Restaurant Compensation Association), serving in 1987 and 1988. She attended two years' continuing education with the Covey Institute at San Diego State University's Masters of Excellence Program. Her skills and background of over 30 years makes her a natural at finding and qualifying talent in the hospitality industry. The executive search team at the Peck Waylett Group not only has a large data base of qualified candidates, but also is very active in searching out new candidates for management positions. The marketing firm is releasing various restaurant district manager jobs, along with other high level positions. The recruiters use the internet to drive new potential clients for the different executive jobs for their clients. To find out why the top restaurant and hospitality companies rely on the Peck Waylett Group to find their employees contact the firm directly.
The restaurant recruiters at the Peck Waylett Group have access to a large job pool, which in many cases isn't available to the general public. The firm prides themselves on finding job openings for those looking for management jobs in the restaurant industry. Many of the job openings are not regularly advertised online for a variety of reasons, and want candidates to be screened through a professional recruiter. The recruiter's fee is paid by the client company this means they work for the applying candidate absolutely no cost. The restaurant executive management recruiters earn a percentage of a candidate's salary which is paid by the hiring restaurant client. Those that are starting their restaurant manager job search should let the recruiters do their job, and find a restaurant that is in need of the applying candidate.
About: The Peck-Waylett Group recruits managers and executives for established Restaurant Chains. Their clients include: Sprinkles Cupcakes, Seafaring Ventures, Black Angus Steakhouse, The Capital Grille, Slater's 50/50 and other restaurant chains. The hospitality recruiting company's strength lies in our founder's thirty years' restaurant executive experience. Cathy Waylett founded the firm in 1994 after serving several prominent Hospitality Companies as a Human Resources Executive. Other members of the firm include Connie Peck Youso, Seattle; and Melissa Waylett Leonard, Sandpoint, ID. To find out more about the executive recruiters for the restaurant business visit the company website or call the number listed below.
Telephone : (805) 227 6438
Fax : (805) 244 9219
Email : cathy(at)peckwaylett(dot)com