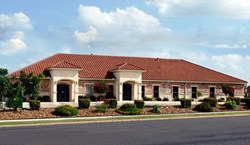 San Antonio, TX (PRWEB) August 21, 2013
CommuniCare Health Centers recently opened up a new pediatric clinic in the Sea World area of San Antonio on Potranco Road. CommuniCare will continue to expand its services in San Antonio by opening another clinic on Camden Street. CommuniCare will partner with Baptist Medical Center to open up the new facility in September.
CommuniCare Health Centers are expanding healthcare services across San Antonio and providing primary care access to Bear County residents in preparation for the Affordable Care Act in 2014. The new pediatric clinic at 9594 Potranco Road will provide pediatric care services to children in the Sea World area of San Antonio. The head pediatrician will be Dr. Josue Molina.
In September, CommuniCare will partner with Baptist Medical Center for a new clinic located in the Madison Square Building on Camden Street in downtown San Antonio. The new clinic will provide family medicine, as well as pediatric and urgent care services.
CommuniCare Health Centers strive to deliver affordable and quality healthcare services, including family medicine and pediatric care. Their full service healthcare system serves Bexar and Hays counties. Their goal is to achieve optimal health for patients in those counties. To contact them, call (210) 233-7070.
About CommuniCare Health Centers:
CommuniCare Health Centers (CCHC) having served San Antonio for over 40 years now, is a full-service primary healthcare system as a family medicine center, Pediatric Center and Pediatric dental center, Women's Health and OB/GYN clinic, Podiatry, Dental and Behavioral Health centers and After Hours Urgent Care to residents in Bexar and Hays counties. In 2012, CCHC delivered more than 150,000 visits at two health centers in San Antonio and two in Hays County. In the fall of 2012, CCHC opened its newest health care facility on the Northwest side of San Antonio. As a non-profit community health center and medical clinic, it serves those with Medicaid, Medicare, Private Insurance and those that do not have insurance, charging on a sliding-fee scale based on annual household income and family size. For more information on CommuniCare Health Centers please visit http://www.communicaresatx.com.